Anything new on these? I really do like the looks, but for $900 and not much HP gain, i may stick with my other options.
---
2013 Cross Country Tour "Bronze Mist"
D&D's, Lloyd's Air Filter, PCV, VM1 Cams, Lloyd's Timing Wheel, Crossroads HID, BaggerShield
Dyno'd by Rylan @ The Vic Shop.. 115HP 115TQ

2006 Buell XBSs
2009 Buell 1125R
Considering this Option .. Assuming the Mufflers have supports for the Saddlebags ..
---
2017 Indian Chieftain Dark Horse/2005 Dyna Super Glide
---
Last edited by GatorJoe; 12-20-2012 at

02:26 AM

.
Senior Member
Join Date: Mar 2011
Posts: 554
They do. You can also fit the bag protectors with no issue. The pipes really are top notch quality. You don't gain any performance over a good set of slip on exhaust. You get a lighter system, better chrome, and it sounds really good. If maximum power is your intent there are other systems that make more.
Thanks for the reply WilCon .. Looking more into them ..
---
2017 Indian Chieftain Dark Horse/2005 Dyna Super Glide
---
Last edited by GatorJoe; 12-20-2012 at

07:44 AM

.
I was in Reno for the big run in April and Freedom had a display area set up. They had about six HDs on display but no Vics. I have to say that they look great and sound even better.
I was given the exaggerated sales pitch as well. Was told first run was sold out and next run only had a few left so I better pre order now! Best part of pitch was when he showed me a picture in the brochure and apologized because it was a photoshop but assured me that when they were on the bike they would look just like they do on the HD. The picture in this thread is the same one I saw, only cleaned up a bit. I was very skeptical about their existence as any manufacturer would have taken numerous pictures of their trophy to show off.
Would love to know if any really exist!
Sent from my iPhone using
Motorcycle.com Free App
---
11 XC
Installed these Pipes Yesterday along with a Lloyds AC Thought the sound was great but then took it to a local Tuner to work his magic with a PCV .. Stopped by this afternoon thinking might be ready and he started and ran it just to let me hear the sound and wanted to jump right on it and go, but he said Give me one more day and it will be truly right .. Sound Clip to come ..
---
2017 Indian Chieftain Dark Horse/2005 Dyna Super Glide
Quote:
you tube 2011 victory xr exhaust, 240 bucks plus your stock exhaust, i pay shipping to you , you pay shipping to me
Looks like you could have at least matched the bevel of the exhaust tips, kinda tacky looking - just my 2 cents worth.....
---
2013 Anti-Freeze Green XC
Vance&Hines Slip On's, PCV
Lloyd's VM1-DR Cams, Timing Wheel
Lloydz Air Filter, Lloydz Rev-Extend
Chrome Bag Guards, BadBoy Horn
Gustafsson +4 Windscreen
JL Audio HX280/4 Amp
Audison Voce' AV X6.5 Speakers
HMD520 Gorilla Bagger Bars

2010 XC 116 Big Bore - Gone
2006 Hammer - Gone
Well no sound clip yet, but got the Dyno sheet and a couple pics before my camera battery died will do a clip later on today .. 84.60 HP and 102.46 if can't read the sheet.. They sound awesome ..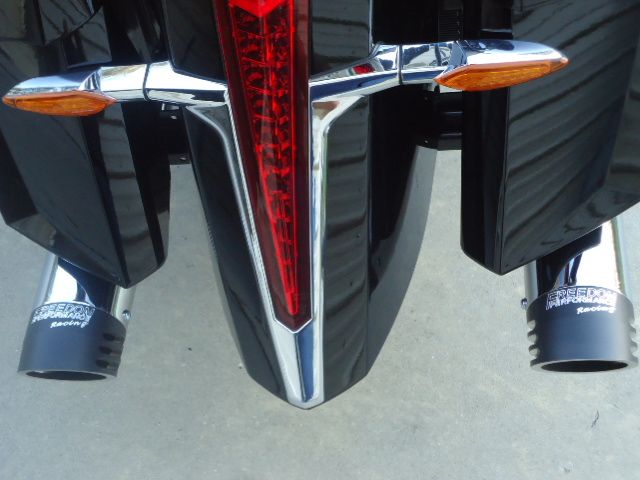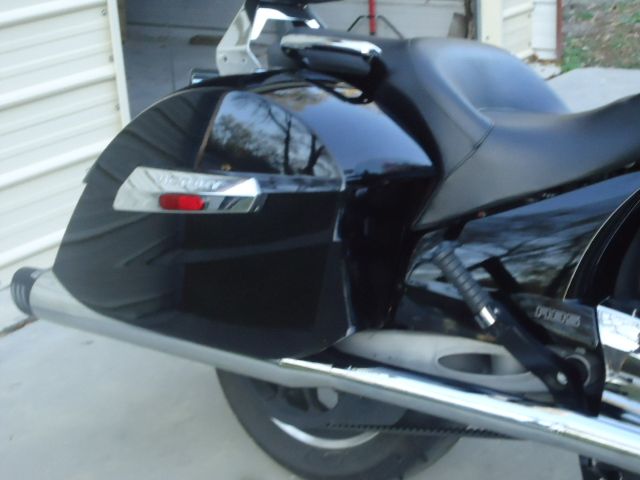 ---
2017 Indian Chieftain Dark Horse/2005 Dyna Super Glide
Pipes look good but I would black out the company's name on the exhaust, I hate free advertising.
---
2011 Cross Roads Sunset Red
OEM short windshield, passenger backrest, crash bars, saddle bag bars, heated grips, vinyl closeouts, tachometer, ambient temp. WD lay down licence plate.
Posting Rules

You may not post new threads

You may not post replies

You may not post attachments

You may not edit your posts

---

HTML code is Off

---