---
I came over from the Mean Streak. I had an '06 that I absolutely loved. Two complaints though are what drove me away from it. You get about 100-120 miles on a tank and there's no good storage options that look good. But, love the look, feel, power and handling. It's not the fastest of the power cruisers by any means, but it is the best handling. I have some pics of it hotlinked in my signature.
---
Adam
2011 Victory Cross Roads - His
2014 Indian Chief 'Springfield' - Hers
Senior Member
Join Date: Jul 2011
Location: STL
Posts: 336
---
We have a '99 Vulcan 800 in the garage that we just won't sell. It is regulated to the duty of loaner bike for riding friends that are in town and our friends who are new to riding. It's got the bobber look now which people seem to love and I think we have a whopping $2500 total tied up into it. You can find the on CL used for very good prices. Normal they sit and need the carb cleaned so people freak out and sell them cheap.
Moving up into the present a bit, you can get into the 900 Vulcan. EFI if you are a baby. JK.
Either way, very nice motorcycles and ours gets ridden whenever, put on the battery tender and then behaves nicely the next time it is called upon.
---
Billy
2014 XC
2006 Vegas 8 Ball
2014 Harley FLHTP (Keeping service techs busy)
Senior Member
Join Date: Sep 2012
Location: SE PA
Posts: 394
---
I moved up to the XCT from a Mean Streak, I miss some things about it but not others. What I needed in the new bike; larger frame, more storage, 6th gear. My wife and I do a lot of riding together, she doesn't want her own bike so we have a bike together, my meanie was a custom bagger and looked like nothing else. Mine was a 1500 but with programer, decent tune, intake and exhaust it kept up with about everyone else even 2 up.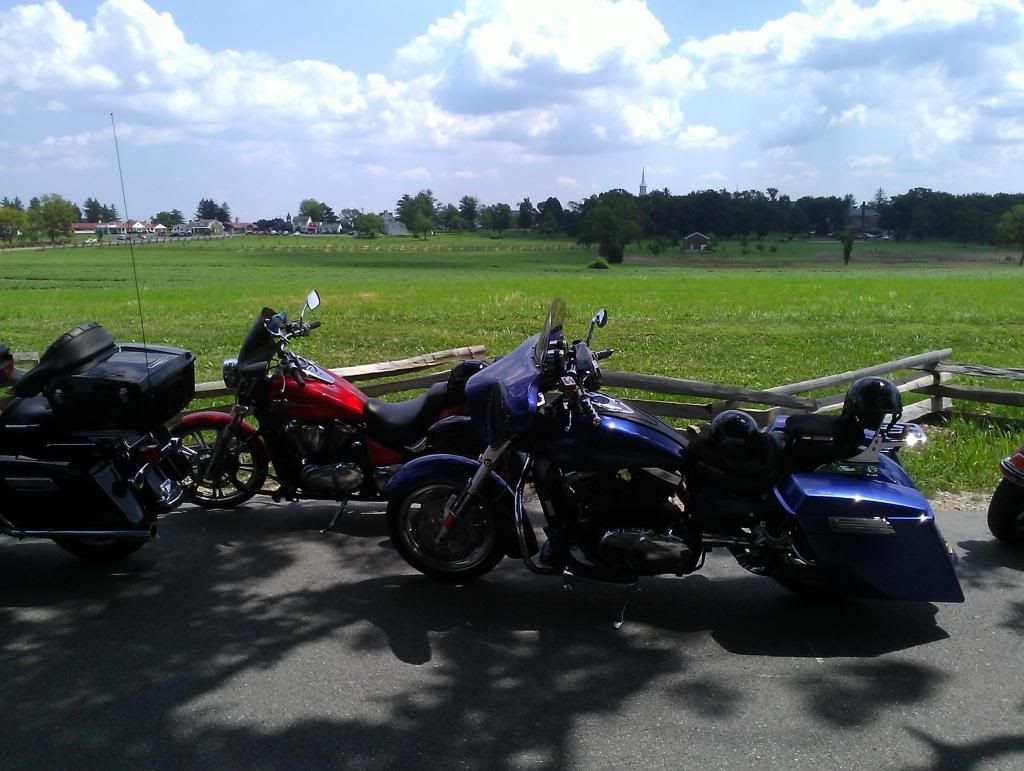 ---
2012 Victory Cross Country Tour, Sunset Red.
Parts added to make her louder, faster and more mine.
Stage 1 filter and pipes, Lloydz VFIII & ATW.
Clearwater Darla, LED GLO, emergency lights and siren.
Bushtec hitch and harness, Kompact Kamp trailer.
---
I traded an 08 c90 zuk in on my CC. It was a fun ride very sporty and lots of power . The only reason I traded is my wife wanted a better ride and I wanted USA made and the CC beat out the Ultra for us and a riding machine. I didn't want to soak money in it for ride and longevity so we got the CC. Would I own one again heck yeah! I am 250 and she is 180 tho.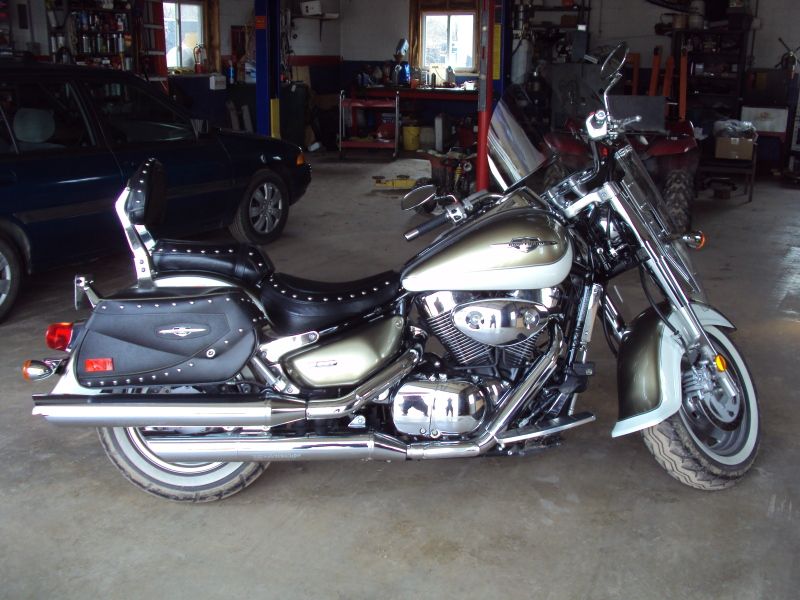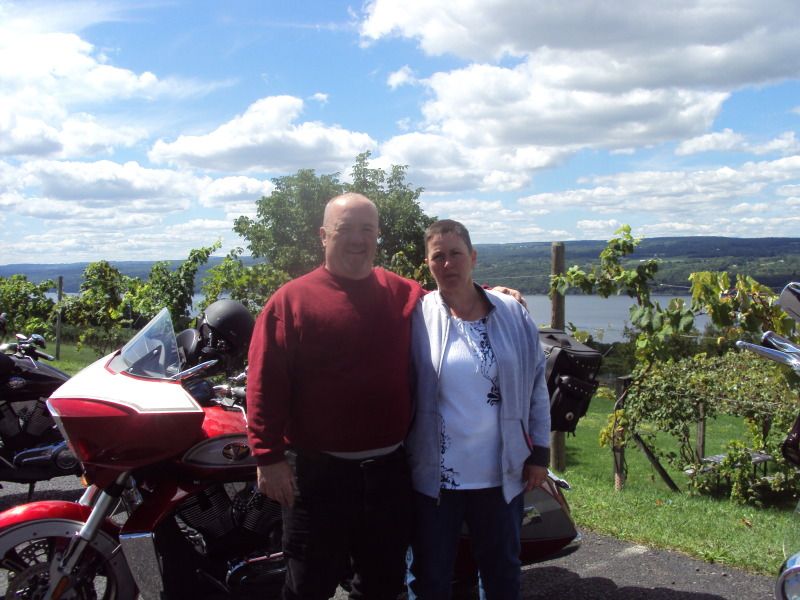 ---
2012 Cross Country Red & Silver
Member
Join Date: Oct 2012
Location: Binghamton, NY
Posts: 32
---
Definitely check out the Kawasaki Vulcan 900 Classic LT...comes ready for trips (windshield, pass. backrest, and saddlebags). I've got the 2007 model and have had nothing but success with it. Most people mistake it for a larger cruiser. Fuel injection, liquid cooled, belt-drive, and enough power to get you where you want to go. My wife and I have done two week-long trips on it, no problem (with luggage rack and tour bag). We upgraded to the XC because we plan to head out west and wanted the cruise control and sixth gear. You should be able to find a newer one for under $6k.
---
2012 Victory Cross Country (Black) - CeeBailey 17" windscreen, JTD Lowers, Utopia driver's backrest & bagliners, Victory passenger backrest & hardbag crashbars, Garmin Zumo 660 GPS, Interphone F5s.
2007 Kawasaki Vulcan 900 Classic LT (Black/Silver)
2006 Honda Shadow Aero 750 (Dark Red)
---
Last edited by webbiker; 11-13-2012 at

12:02 PM

.
Posting Rules

You may not post new threads

You may not post replies

You may not post attachments

You may not edit your posts

---

HTML code is Off

---