Member
Join Date: Oct 2011
Posts: 28
Chrome glow front turn signals ~ Vegas
---
I searched the boards but cannot find any posts on the chrome glow front turn signals.
http://www.chromeglow.com/catalog.as...showprevnext=1
Does anyone have these and if so what is your opinion of them.
I still have the plastic stockers on the front and want to change them out.
I am also open to other options except those expensive ring type wrap arounds.
Thank you!
---
05 Vegas 8 Ball
Southern, NJ
Junior Member
Join Date: Mar 2012
Location: Hudson, WI
Posts: 4
---
Hey! been looking at the fourms for quite a while since I got my new bike. Thought it about time I post some info.
I just installed the Chrome glow front signals and rear chrome bullets on my 09 Vegas. The ones I purchased are similar to the link you have except I ordered the "Dog Eye" version with the white running lights.
I like them. They look good and the mounts are nicely done. I had two issues installing them. 1) the mounts have to be filled to allow the light to be angled properly. With out filing the light would still be pointed up in the full adjustment. 2) I had to add a small amount of padding to the inside of the fork clamp. A few pieces of electrical tape did the trick.
To me these wew small issues for a good looking light to replace the stock ones.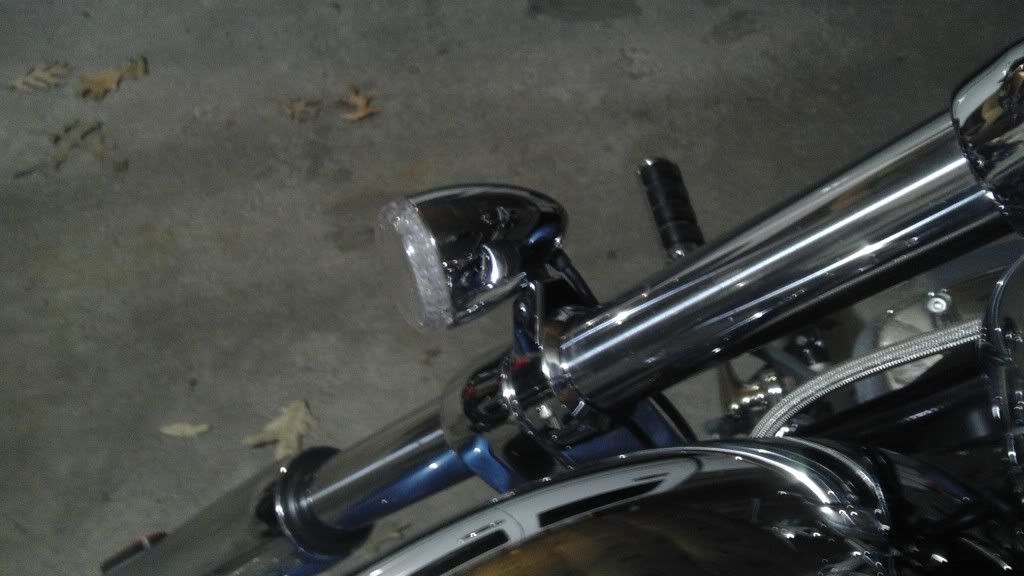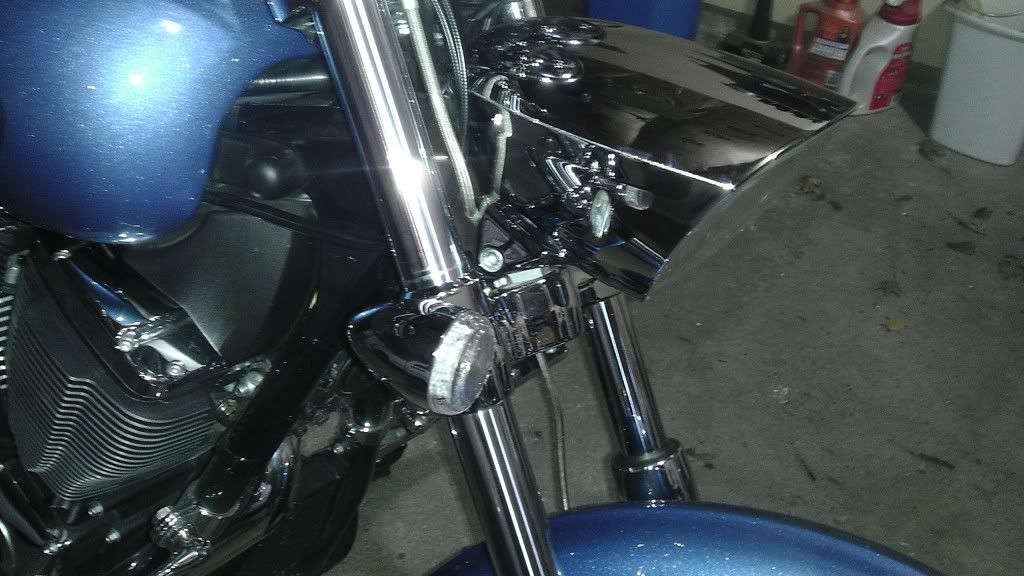 ---
I have the exact same clamps with kruyakin halogen lights. My problem was clamps were hair to loose so cut a half an inch bare wire to fill the space and now they fit perfect. And electrical tape did not work for me. It killed the ground of the lights and it took me a good hour to figure out why they didn't work.
---
2003 Victory vegas
Posting Rules

You may not post new threads

You may not post replies

You may not post attachments

You may not edit your posts

---

HTML code is Off

---