This is the full setup that I use for wind/buffeting control. The "GL1800" wings mounted on bars actually work well with the fairing deflectors to control buffeting. That said, there's a big problem....
they are ugly and don't look right on my bike
. I've been dealing with it because of the frustration I had last year with the heat issues causing me to give up first my Goody's fork mounted deflectors, then the awesome Vic hard lowers. This setup worked and was flexible so screw it...until now.
Now that my overheating cats are gone, I've been scheming and keeping and eyeball out for some wind control that works and matches the bike. I can't spend crazy money on something either, which rules out the Goody's, Ness, Vic fork mounts or Vic hard lowers.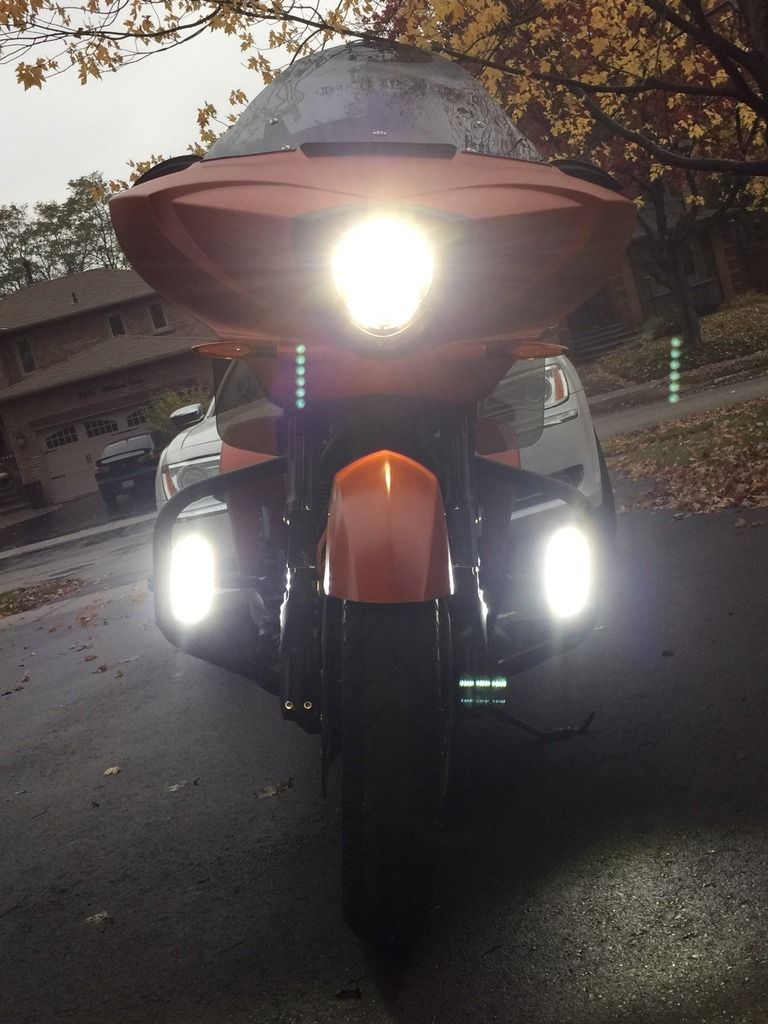 I came across this pic(in a driving light post) a few days ago and picked up on the deflectors right away, I contacted the owner, who was very helpful(thx jaak). Turns out he's using Memphis Shades lowers with the clamps tucked under the fairing. He says they work great and are inexpensive. I did some investigating and found
vindex1963
using them in a little different setup. I was on this like a fly-on-poop
and ordered up a set last night for $81 shipped. I ordered the
shorter lowers
, like the ones in the pic but they are so inexpensive if I want a change I can just order the
longer type
like vindex has, using the same mount bracket.
Hopefully by next weekend the Nor'easters's weather mess will be out of here and I can report on how they work, with pics of course.