The last couple of winters I was considering getting my wheels chromed on my Ness Vision. I put 50k miles on her in 2.5 years and no matter how hard I tried, I just couldn't keep them nice. The last time I tried to polish them up they looked like a wheel that's been in winter salt. Pitted and flat out ugly. Wear and tear on the road was making them look flat and not as nice as they should be. I ride her hard but I also take care of her extremely well. Aside from the wheels, there is no telling of it's mileage and use.
I came across a thread on a different forum of a guy that had his Hammer wheels chromed. They looked great, were holding up perfectly, and he had no regrets. That was all I needed to take the plunge. So just after the 1st of the year I put the Ness on blocks and sent the wheels of to get worked over. I also decide to have the pulley done too.
Here's how they looked before shipping them off 9 January.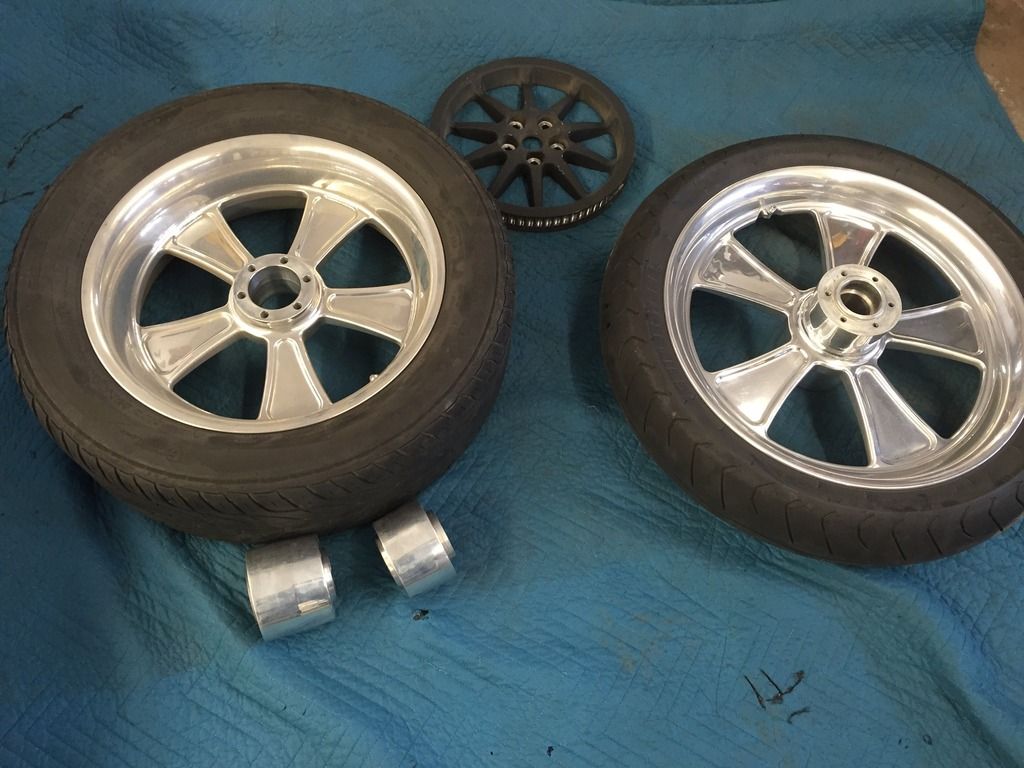 1 day shy of 10 weeks later I got them back. Here's how they looked.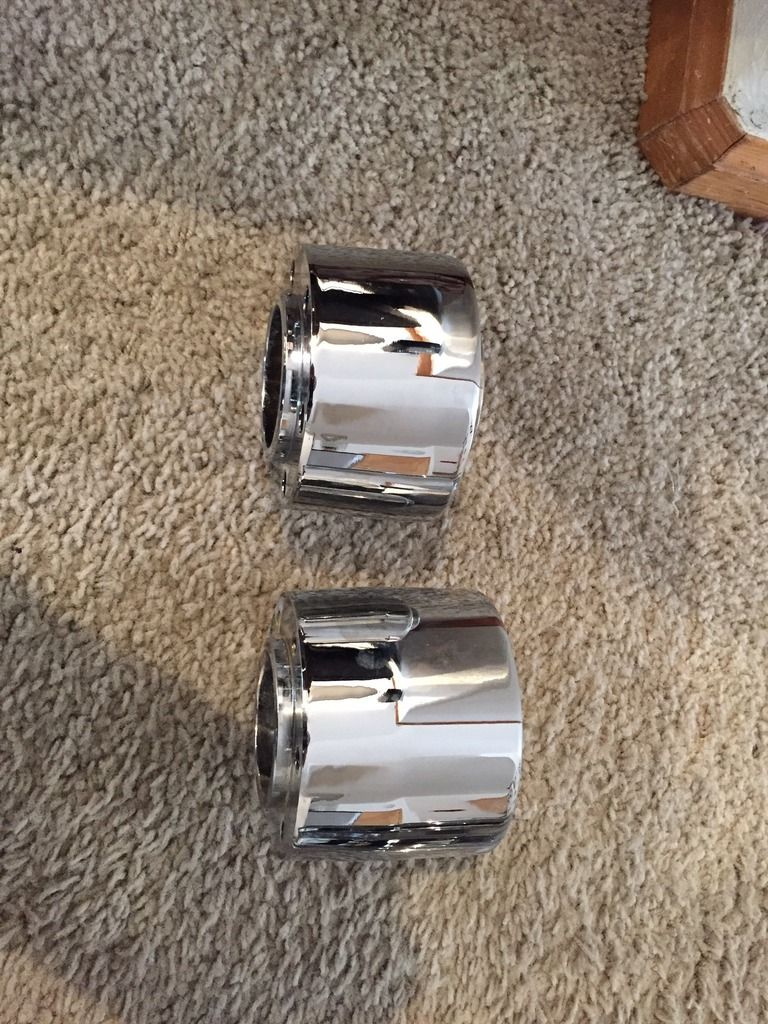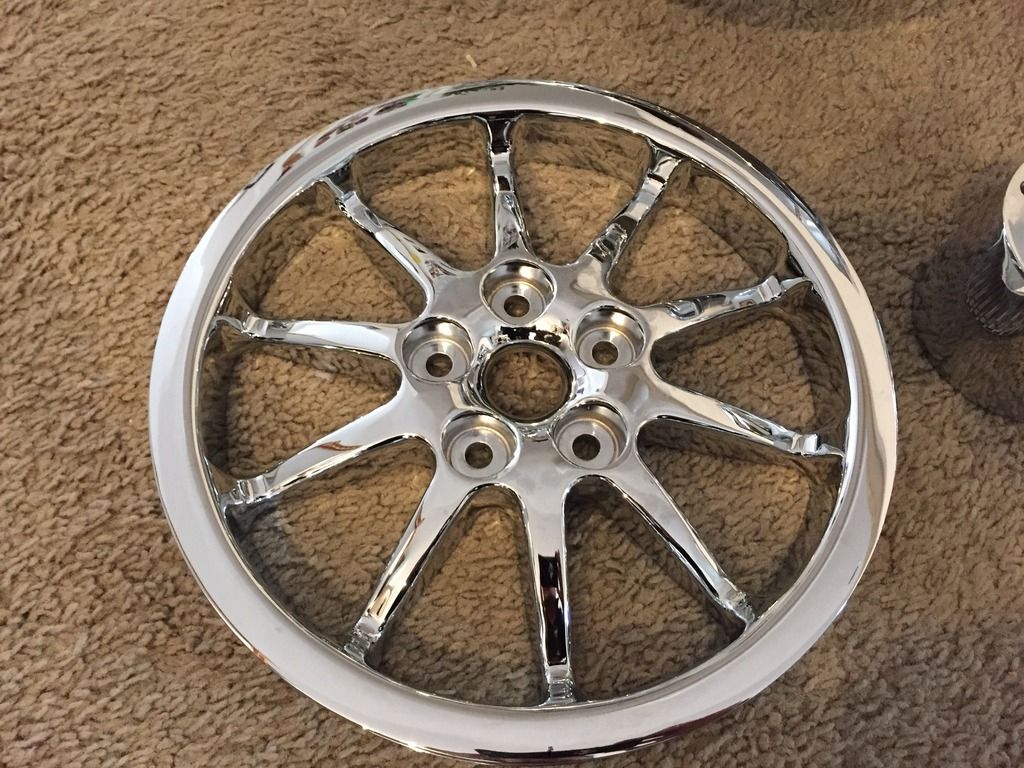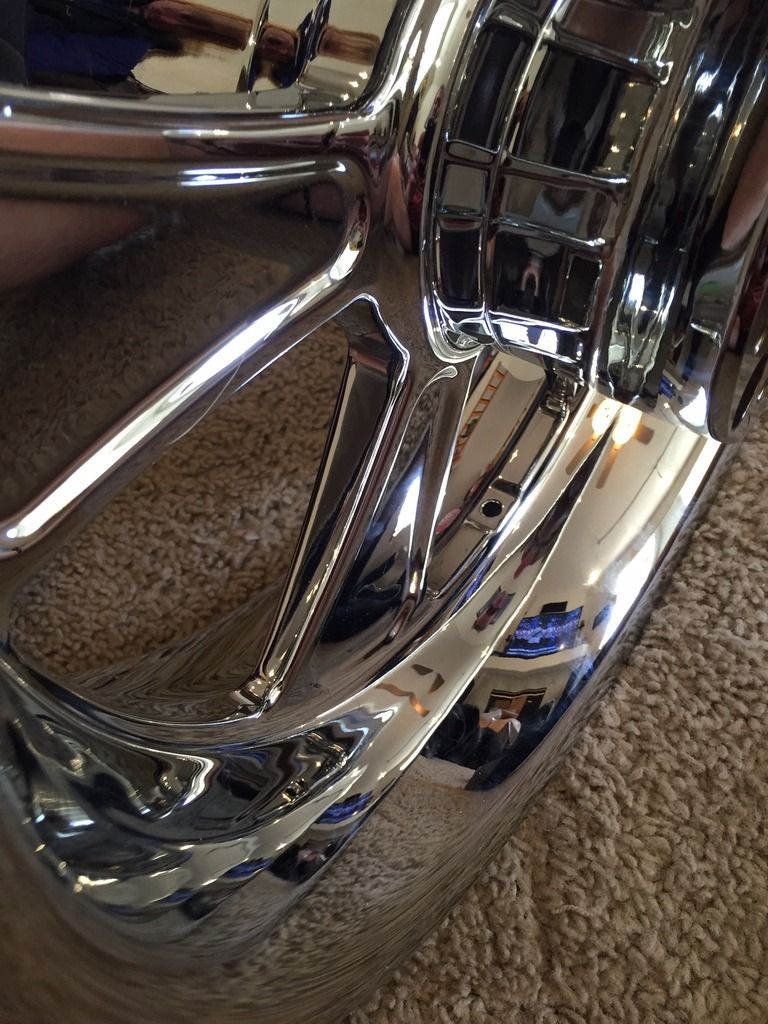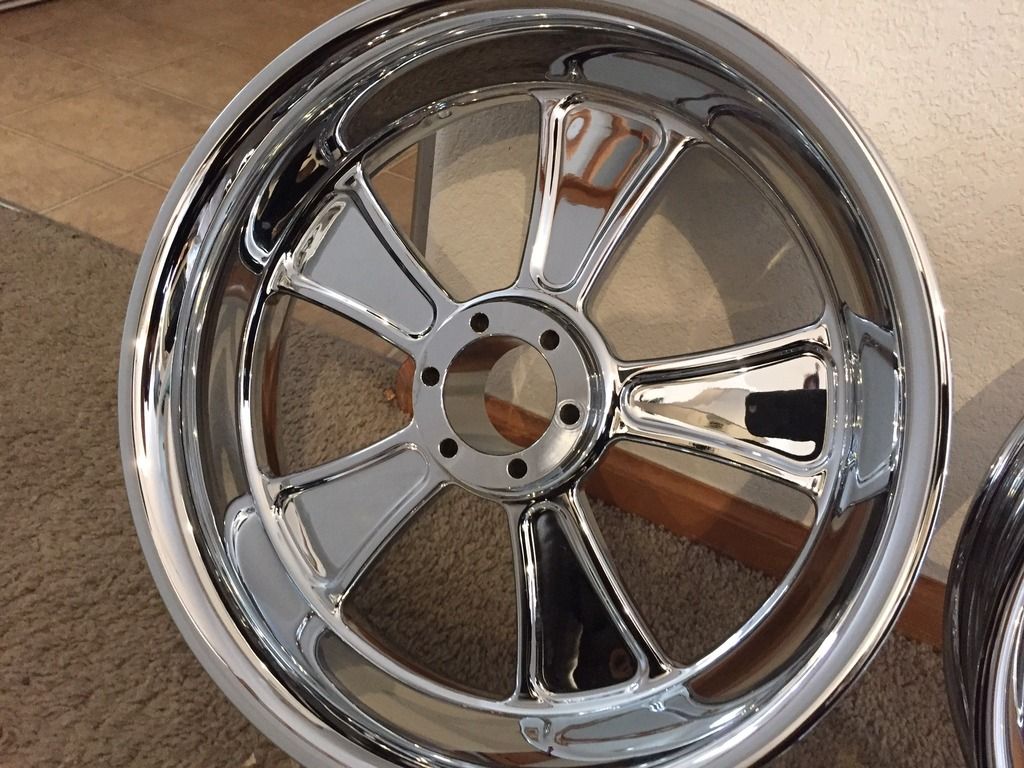 The parts are impeccable. Gorgeous. What I learned is that no matter if parts are chromed or powder coated, the applications always get where the parts are mated. Meaning they won't go back together. After making some calls and speaking with the chromers, it's a normal thing to have to sand down where the parts mate. So, after 6 long hours, I used 80 grit sandpaper to where all the parts go together and poof. Perfect mating. Even where the wheel bearings go in I had to sand off the chrome.
Wheels, bearings, rotors, pulley, and new chrome 90 degree stems assembled. Here's the finished parts.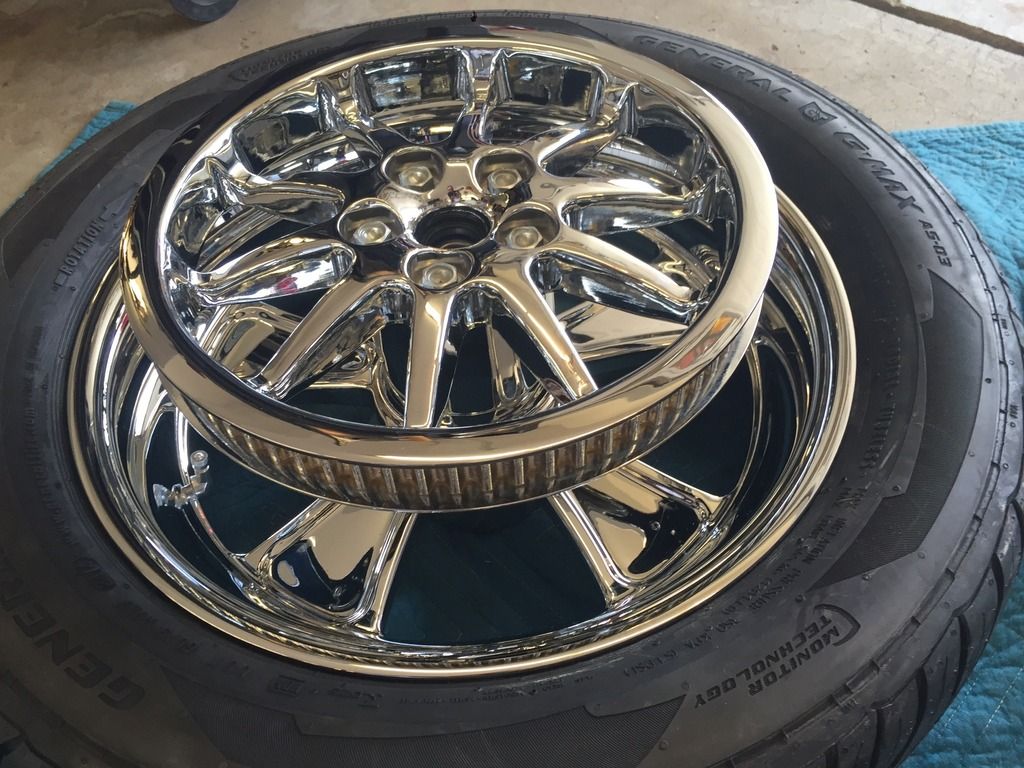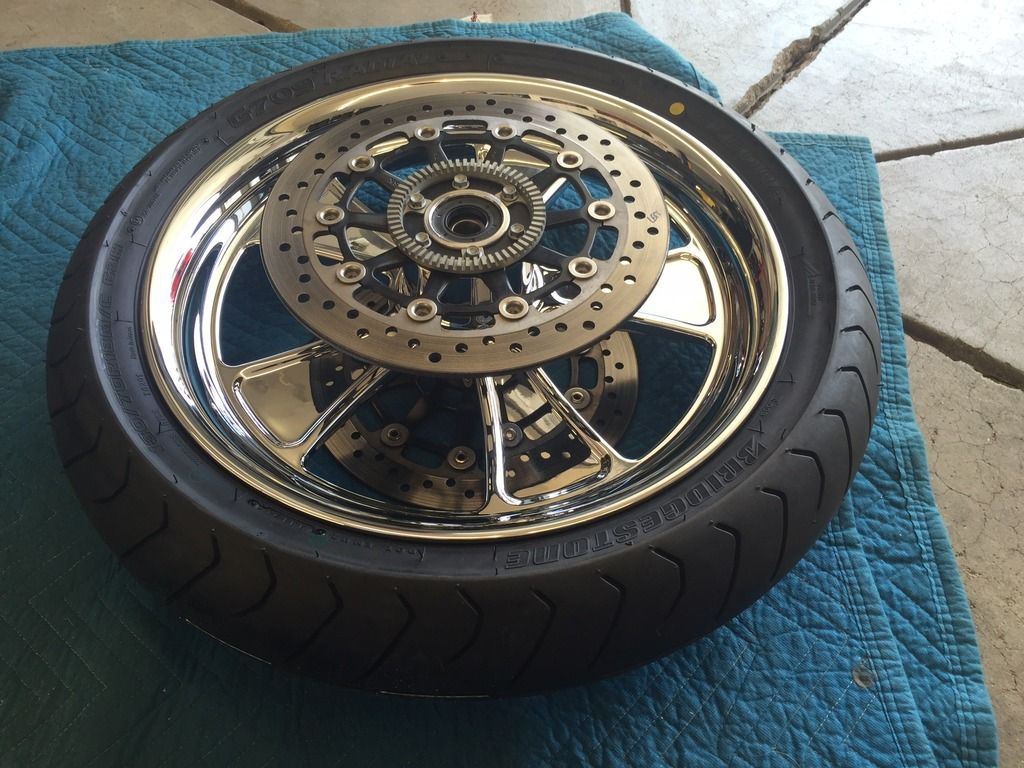 Continued......