Discussion Starter
•
#1
•
I have decided to try a headlight modulator again. So I picked a used unit up off e-bay. It looks to be a "universal"type as it has no specific connector on the ends. Tag says came off a 07 Nomad. I have been to manufactures site to see if I can find a wire diagram, but they only show newer models. Those wire colors are Red-hi beam power, White -hi beam out put, Blue low beam input, yellow low beam out put and black ground A green wire to flash system that connects to horn button. Mine has all these wires EXCEPT the white, that wire on my unit is gray. I am just assuming white on one unit = gray on mine.
Do you have to connect the low beam side of this unit to work? I was thinking just run the unit to high beam, thats all I had on last modulator.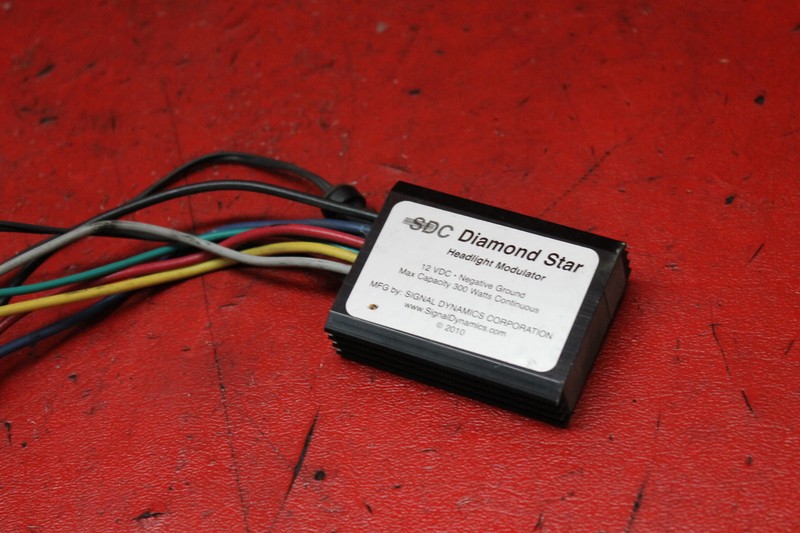 SO if someone has installed one of these Signal Dynamics units and could point me in the right direction I would appreciate the help. I bought a H 11 headlight harness from O'reilly's and am wiring this unit to it so as to not hack up the OEM harness.