The Power Commander V is an evolutionary design that takes the capabilities of the previous Power Commander III USB and builds on those in a simple, easy to use manner. Smaller than the previous version, with the PC-V the user may make fuel value adjustments without the bike running or needing a 9V power supply. The PCV now makes it possible to build maps for each cylinder for maximum power output and precise throttle response. With the ability to store two maps on the device, it becomes possible to have one set for cruising economy and another set for outright performance, just add a simple handlebar-mounted map switch for instant map selection.
Dynojet has also included the ability to add their AutoTune module for on-the-fly fuel mapping. With this, you may precisely trim your bike's map based on the fuel used and atmospheric conditions - as you ride.
Available for the following 2009 & 2010 Polaris Victory models:
Hammer
Vegas
Kingpin
Vision
For older Victories that are not backwards compatible, we have the PCIII USB available to fit your needs.
Call Nate at 866.931.6644 ext 809 to get one of these devices sent your way today. You can also email us - be sure to include the type of bike you're riding – send those to FORUM at RIDERSDISCOUNT dot COM with the subject line PCV and we'll get back to you right away.
Everything you need to set up your bike is included in one box: clear instructions, USB cable, PC-V, software CD-ROM, Velcro strips for securing the Power Commander and stickers.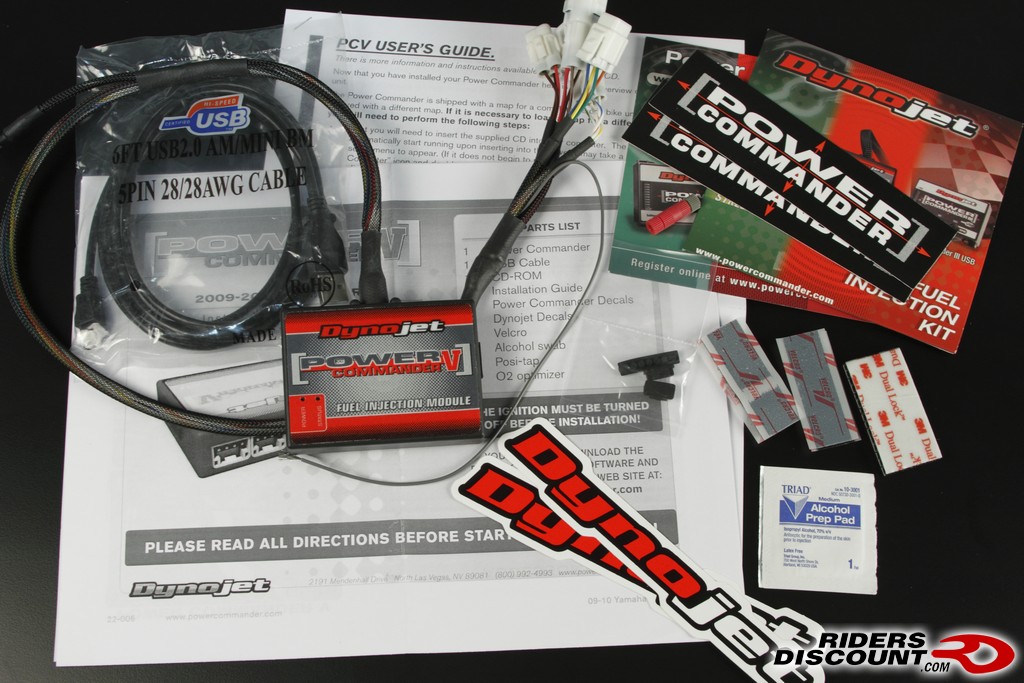 Two expansion ports are built into the PC-V's chassis for add-on capabilities like the AutoTune and Secondary Fuel Controller Module (to run all eight injectors).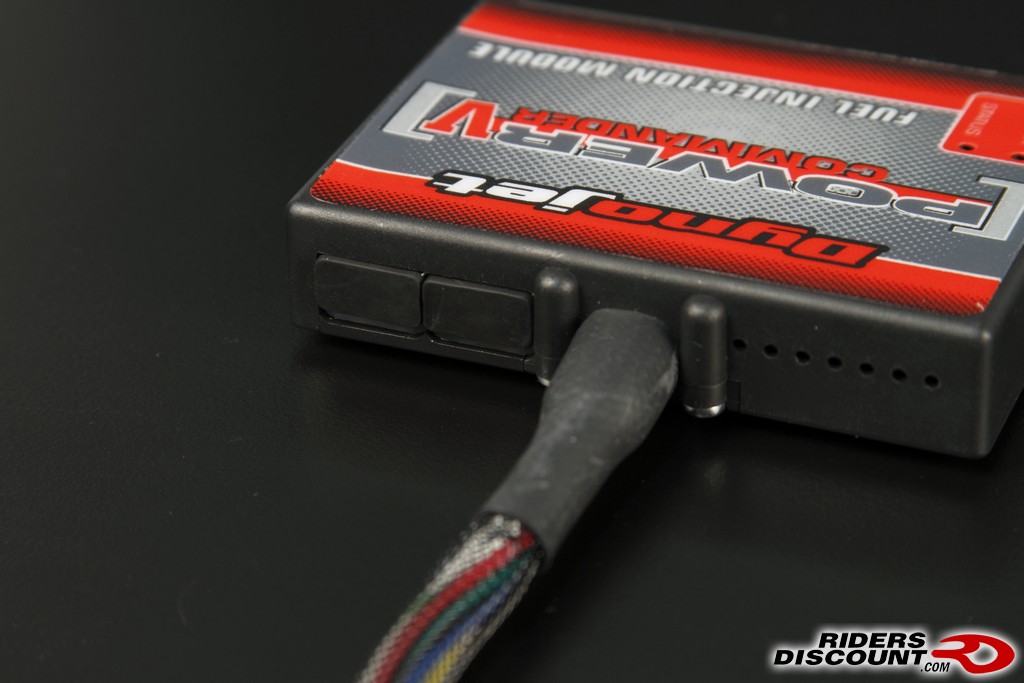 USB Port is hidden behind a protective rubber gasket. No longer do you need to have your bike running or use a 9V power supply to upload new maps.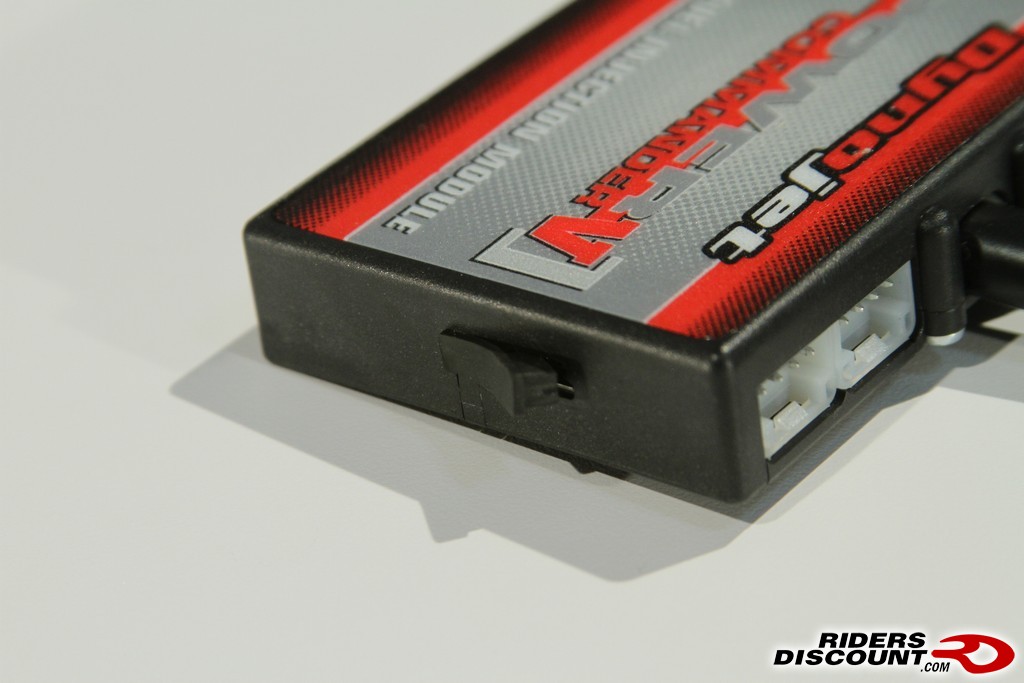 Seven accessory inputs for a map select switch, speed sensor, quick shifter, crank trigger data and one analog input for a 0-5v source like engine temp.