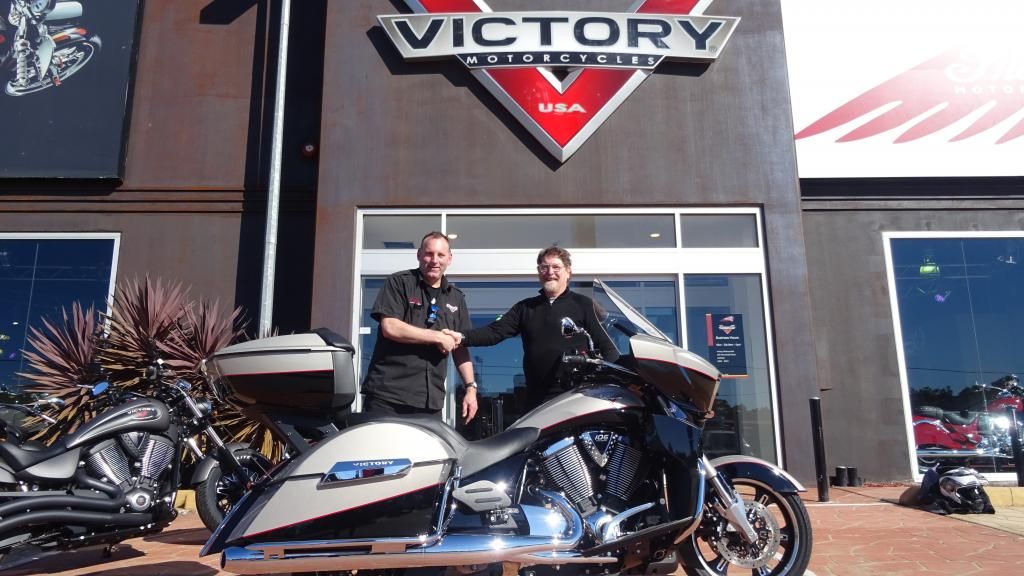 Well, it took over a month by the insurance on my old white 2011 XCT came through and I picked up my new 2014 two tone XCT.
I wrote the old one off in May on a trip back from the Ulysses Club (over 50's motorcyclist) AGM in Alice Springs (centre of Australia) back to Sydney. I apexed a corner too close and the front wheel went off the road and into the rough. I just held on tight and went along for the ride until the bike flipped and threw me off. I was doing about 100 kph and I'm dammed lucky to walk away with no broken bones only torn muscles and tendons in my left shoulder which is slowly healing.
Thanks to Tom and all the guys at Victory Sydney for getting me back in saddle.