Got my first oil analyisis back from Blackstone Lab on my XC.
In the notes it said that the silicon was high and it was possible that dirt was getting past the air filter. I figured I should check it out. So this evening I did.
Pulled the filter and everything looked good. It seemed to fit correctly, clamp down well etc. It is a Vic stage 1 reusable. Sort of a K&N knockoff. Then I found a some sand on the shelf behind the air cleaner. Not a lot but some. Which was much more than I wanted to find!
Everything looked OK till I felt the surface of where the air cleaner seats down at the very bottom, near the center of the frame. Right below the pencil point in this picture. On the cast surface that the filter seats on there is a defect, a low spot where the casting did not fill completely in the mold?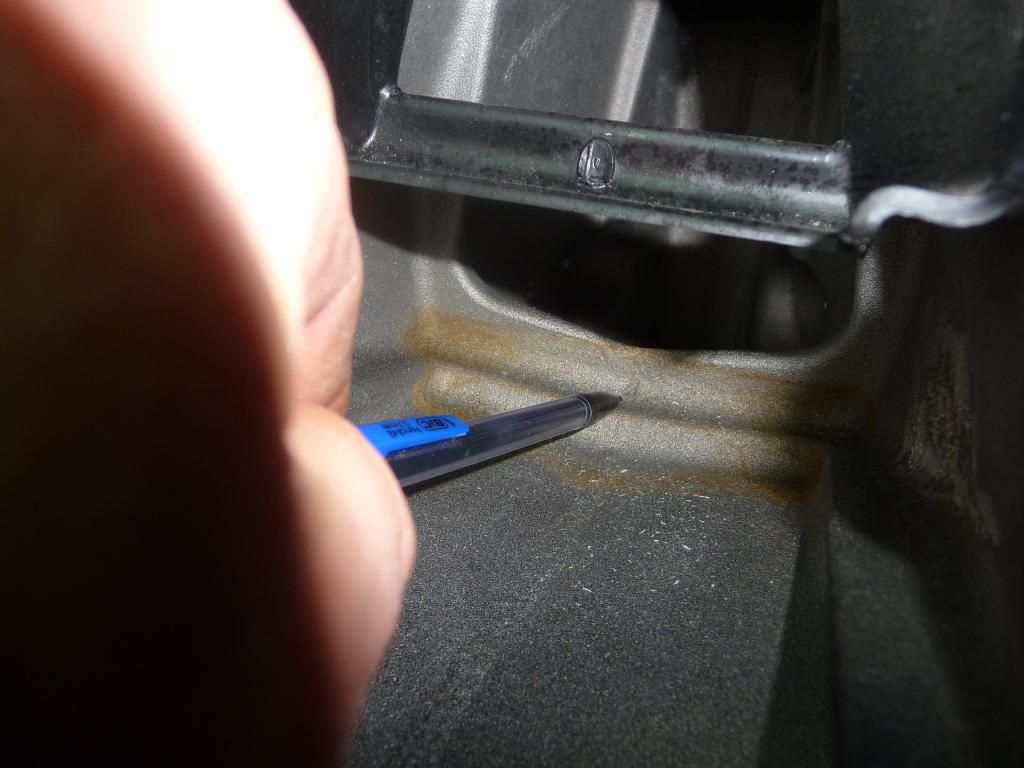 This defect is narrow and deep enough that it provides a path for dirt to enter the engine on my particular bike. The filter's rubber seal is actually larger there, kind of bulges out in the center and the there is a depression for this larger part of the filter's rubber seal to set in, right in the center of the frame. The defect is too narrow and deep for the rubber of the filter seal to conform to and some dirt is getting by.
I cleaned the few grains of sand out before I thought to take that picture.
If you have an X bike you might want to inspect this area of filter contact next time you clean or replace your filter.
I filled the divot in with shoe goop after I took the picture. That should take care of the deep spot. When I install the filter this time I will grease the sealing edges with high temp grease to help trap the dirt. Hopefully that will end the problem.
Just a heads up for others. Might want to feel your's for a similar defect when you have your filter out. Everything is the same color and it's an unfinished casting where the filter sets. It's hard to see any defects.