Discussion Starter
•
#1
•
A 3rd bike has found its way into my life...
This one is a new 2019
GPX FSE250R .
With winter here and the Vic in storage I've been only riding off road and to tell ya the truth, I enjoy off-road \ enduro riding more than the road(which is why I haven't had much to say in here lately
}. My off-road skills have improved to the point that I need an upgrade(more power and better suspension) over my current Pitster Pro XTR250....So that's where Egg Roll comes in....a more capable off-road machine to rip up the trails and further improve my riding on over the next couple of years.
Yes, I have cool wife that let's me build motorcycles in the house...but no playing with fuel, oil or doing wheelies
Arrival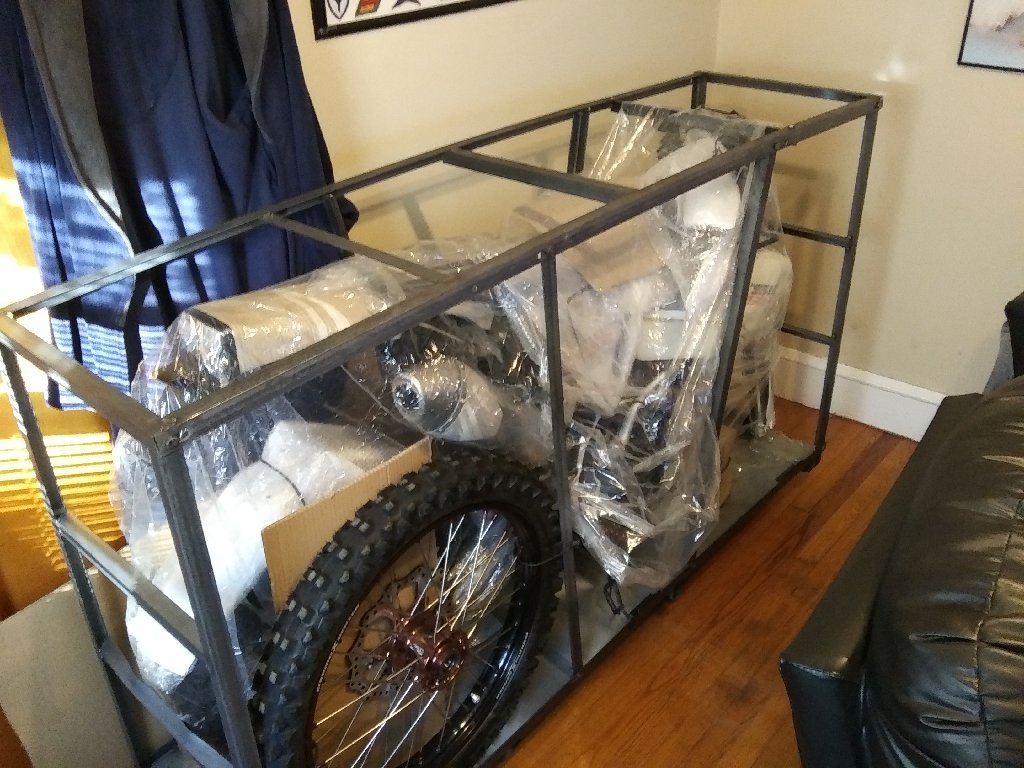 Coming together
Together