Discussion Starter
•
#1
•
When I bought my bike from the previous owner last week I noticed some funky crusty brown colored stuff on the pipes after the heat shield. My bike has been dropped in a parking lot before by the previous owner so disregard the scraped and scuffed sections of the bottom pipe from the front cylinder. My buddy who works for a wrecker service said the brown stuff looked like dried blood lol, as he's seen his share of bikes and car wrecks being in the towing business for many years. I don't know what it was but I was going to try my best to remove it without damaging the chrome. So I picked up a combo pack of steel wool from coarse, medium and fine gauge. I also picked up some Mother's chrome polish. With some water, patience, a few beers and a bunch of elbow grease I was able to salvage the pipes for the most part, save for the scraps from it being dropped. I do plan on getting them buffed and rechromed but now I can put that off until the winter as it's not that much of an eye sore to me now.
I wished I would of taken some close-up pics of the top pipe from the rear cylinder before I started. It was nasty!
Here's the before....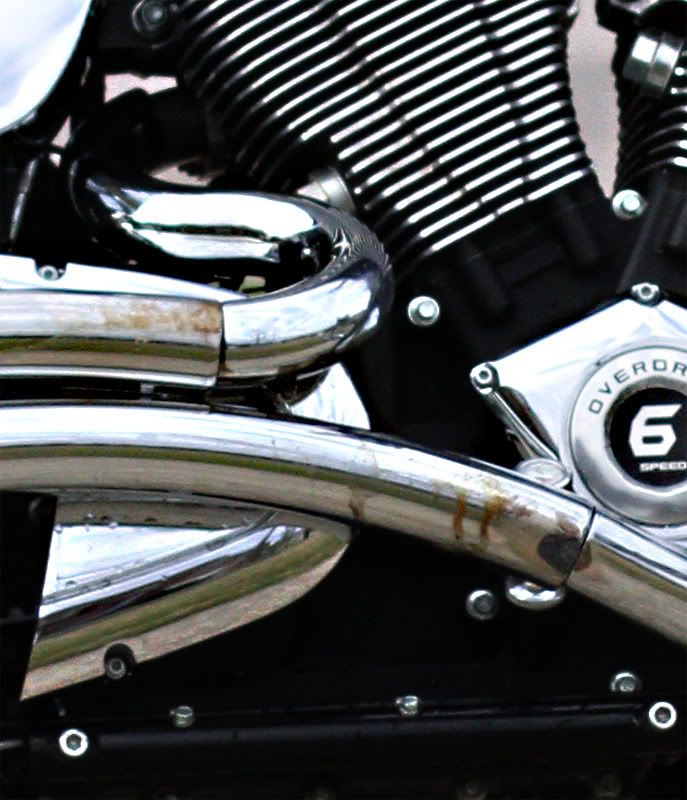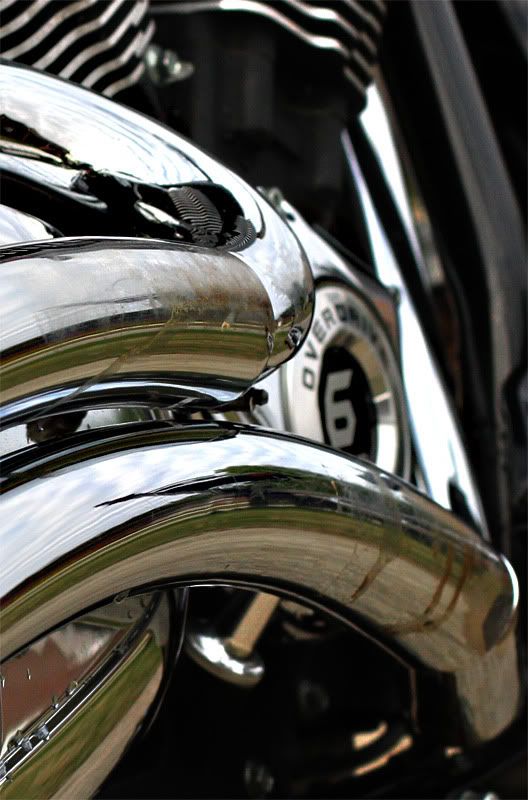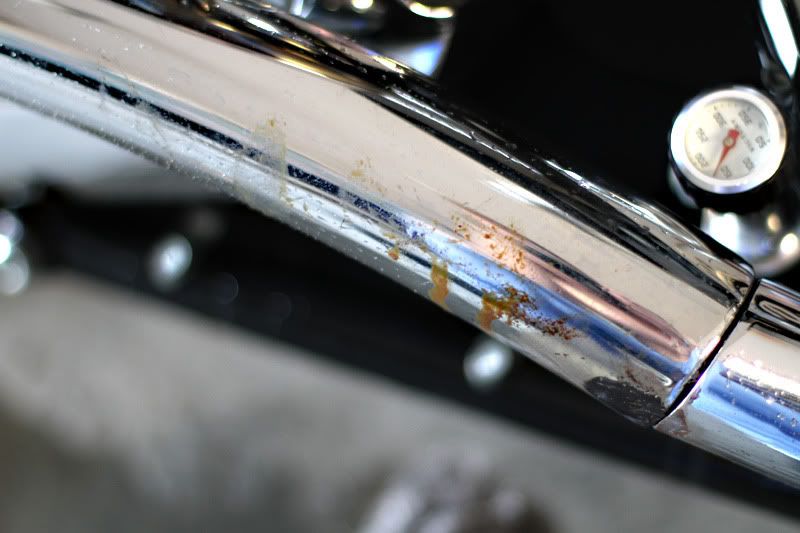 After....