Discussion Starter
•
#1
•
So, figured I'd say hello and do the customary forum bit of posting up pics of the new ride. Nothing too out of the ordinary at this time other the forged guards on an XR instead of an XC. Picked her up last Monday and finally got some pics to post up. Only have about 200 miles on it at this time due to unseasonably cold/rainy weather, but that was all in the last two days with a limited schedule. Definitely like the bike!
My last ride was an '06 Vulcan Mean Streak. Loved the handling and styling but the lack of storage and 110mile range limited my riding. And baggers have always been so boring aesthetically as well as performance wise. But, Vic fixed all that. Couldn't pass up the great deal I received followed by the very quick sale of my old Meanie. So, I'm sure you'll see me around on here semi regularly. I know I've seen a few familiar faces on here from the Beartooth Kawasaki Forum. Same name, same guy.
So here's those pics!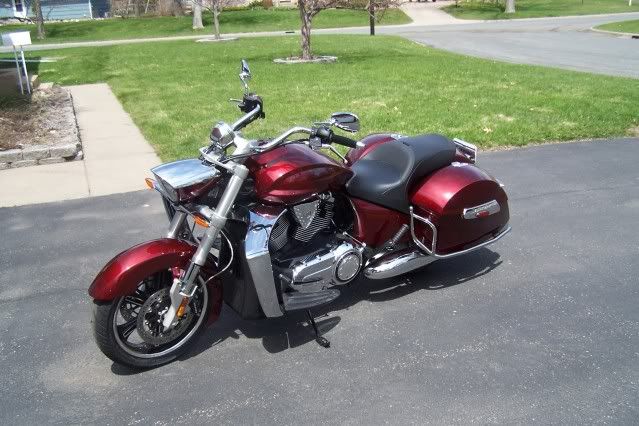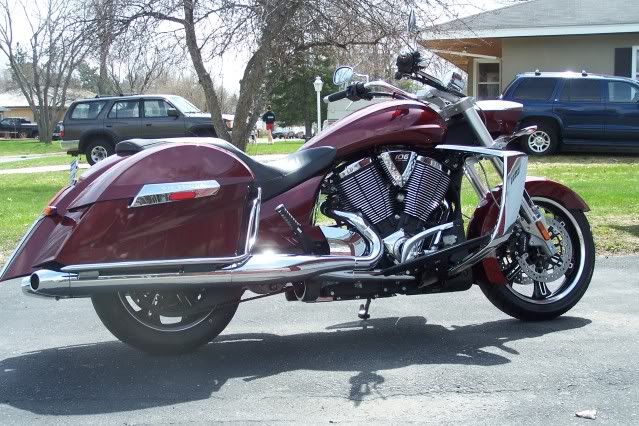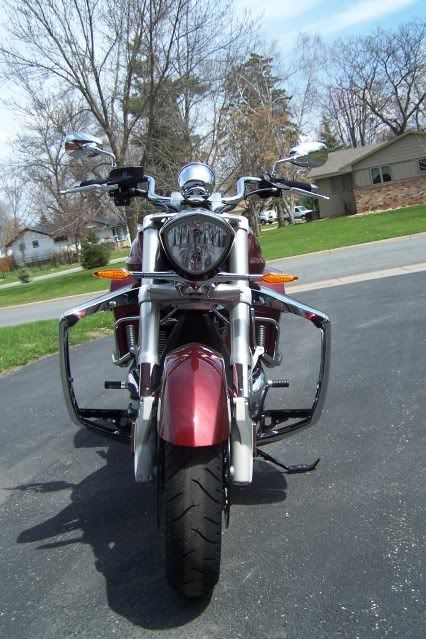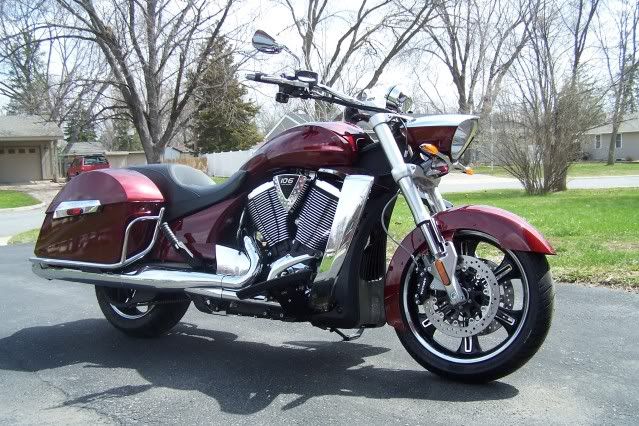 And I needed to include a nice photo of my garage...though the Meanie is on her way out. It was still nice to have three in there at the same time! Ha ha! (Meanie is the black one on the left, the one on the right is the wife's 900 Classic with a little work done)