Discussion Starter
•
#1
•
My Girlfriend (Jen) and I left Grand Junction, CO at 6:00 AM. Jen, though not thrilled about me picking her up at that "ungodly" time, was still a trooper and waiting for me when I got to her apartment. We had already "practice packed" the bike a couple of times so we were ready. We took I-70 due west out of Grand Junction.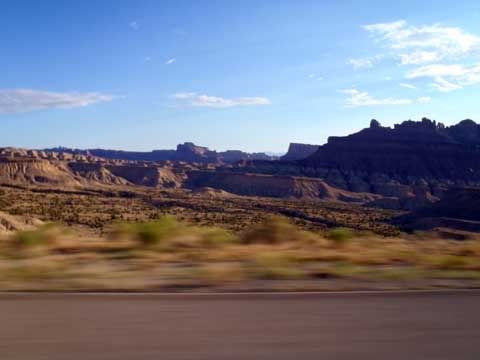 I-70 was fairly uneventful except for the semi that had ridden their brakes too far and hot caught their trailer on fire. We had smelled the brakes for several miles before we came upon the unhappy team waiting on the side of the road while their trailer and load burned down. They probably got some nice pics though because that is what they were doing when we rode past.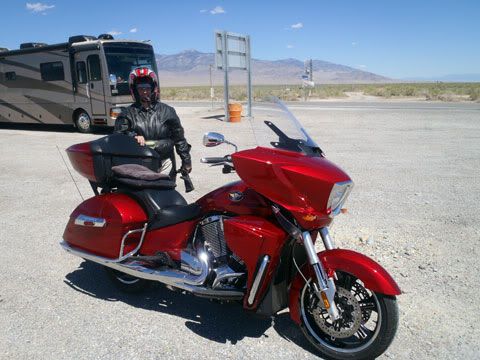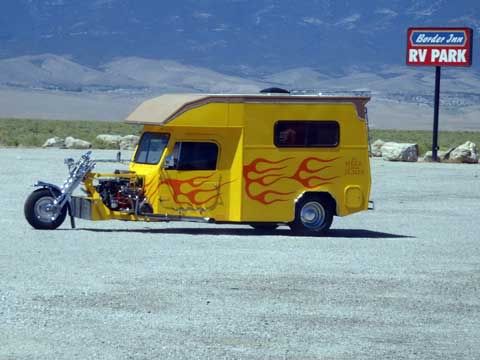 We saw this just inside of Nevada. Not sure what say about it.
Salina to Scipio, then to Holden then 50 West to Ely, NV for lunch. The GPS got us a little lost trying to get to Hwy 6 due to it sending it us down a road that didn't exist. That was the only problem I had with my little Garmin Nuvi 50 LM the whole trip. I had it mounted on a RAM Mount and inside a waterproof case also made by RAM. This little setup work great and for a small fraction of the cost of a waterproof "motorcycle" GPS.
As had been warned Hwy 6 through Nevada is a long long stretch of Road. From Ely, NV to Tonopah, NV was 168 miles. Since I was making time the Vic was wound out and getting its worst gas mileage (31.7 mpg) I almost didn't make it. I had a gallon of extra gas in the trunk so I wasn't too worried. We were sure happy to make to that gas station though.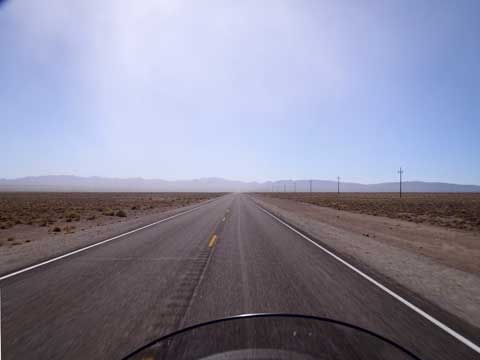 We stayed the night in Bishop, CA. The first day was 718 miles. It was a long day. Tied for my longest but it was Jens first long day EVER. I'm proud of her.
The second day we headed north into Yosemite National Park. The scenery was fantastic. I am going to have to limit the pics for this post. Here are a couple.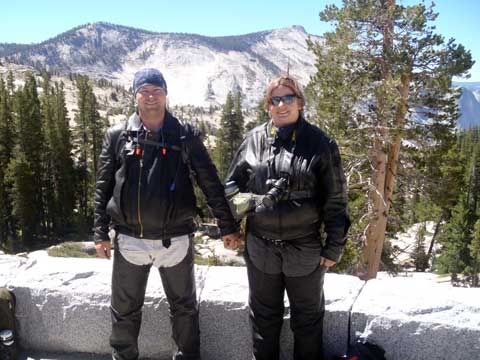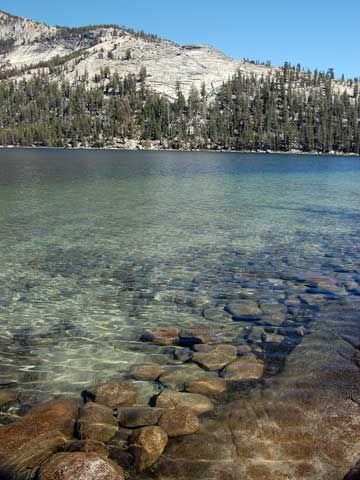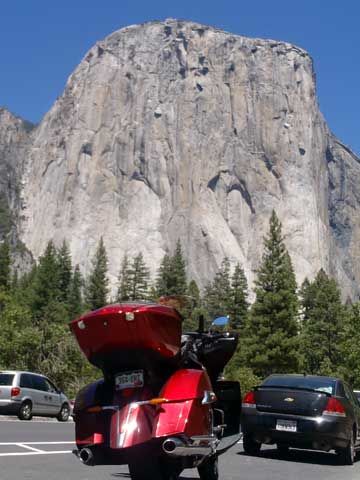 The next day we were pretty tired so we called it a short day. It was only about an 87 mile ride to Lake Tahoe. The original plan was to stop for a bit and then move on; after we got there and walked around town some we decided to say the night. Here is the view from our table during supper.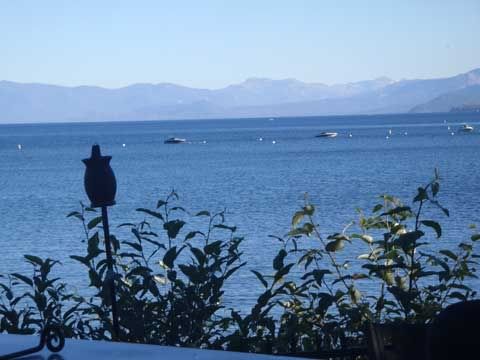 .