Discussion Starter
•
#1
•
Here are two options for the DIYer wanting to paint parts suede titanium.
One way is using paint, clear coat and supplies available at Autozone/Advance Auto and Walmart. For paint use Dupli-Color Storm Gray Metallic 14 WA391E. For clear coat use Dupli-Color Wheel Matte Polyurethane Clear. I recommend Dupli-Color brand primer to avoid issues that sometimes come up when mixing different brands of primer and paint.
Another way is to substitute the Dupli-Color primer, paint and matte clear with this TouchUpDirect package:
Amazon.com: TouchUpDirect 2015 Victory Cross Country Exact-Match Motorcycle Touch-Up Paint - VIC011 Suede Titanium Matte - 13.5 oz. Aerosol - Essential Package: Automotive
.
I painted my bag hinges and lock bezels using the Dupli-Color products.
Strip with prep spray. Wear gloves. The toothbrush, q-tips and toothpicks help get paint out of nooks and crannies. I also do a TSP wash after I strip paint. May not be needed but has always served me well.
Scuff hinges with 400 grit. Scuff plastic lock bezels with Scotchbrite pad. Wipe with prep spray and microfiber towel. Blow off with compressed air.
Spray self-etching primer on hinges followed by sandable primer. Let primer cure.
Spray adhesion protomter on plastic followed by sandable primer. Let primer cure. Plastic adhesion promoter has a short coat window so spray sandable primer within 10 minutes after promoter application. I always do 5 minutes.
While my primer was curing I sprayed a test piece with primer and two with primer followed by black or white. All three then got base and matte clear. I wanted to see which result best matched the bike. Turns out the primer alone was best.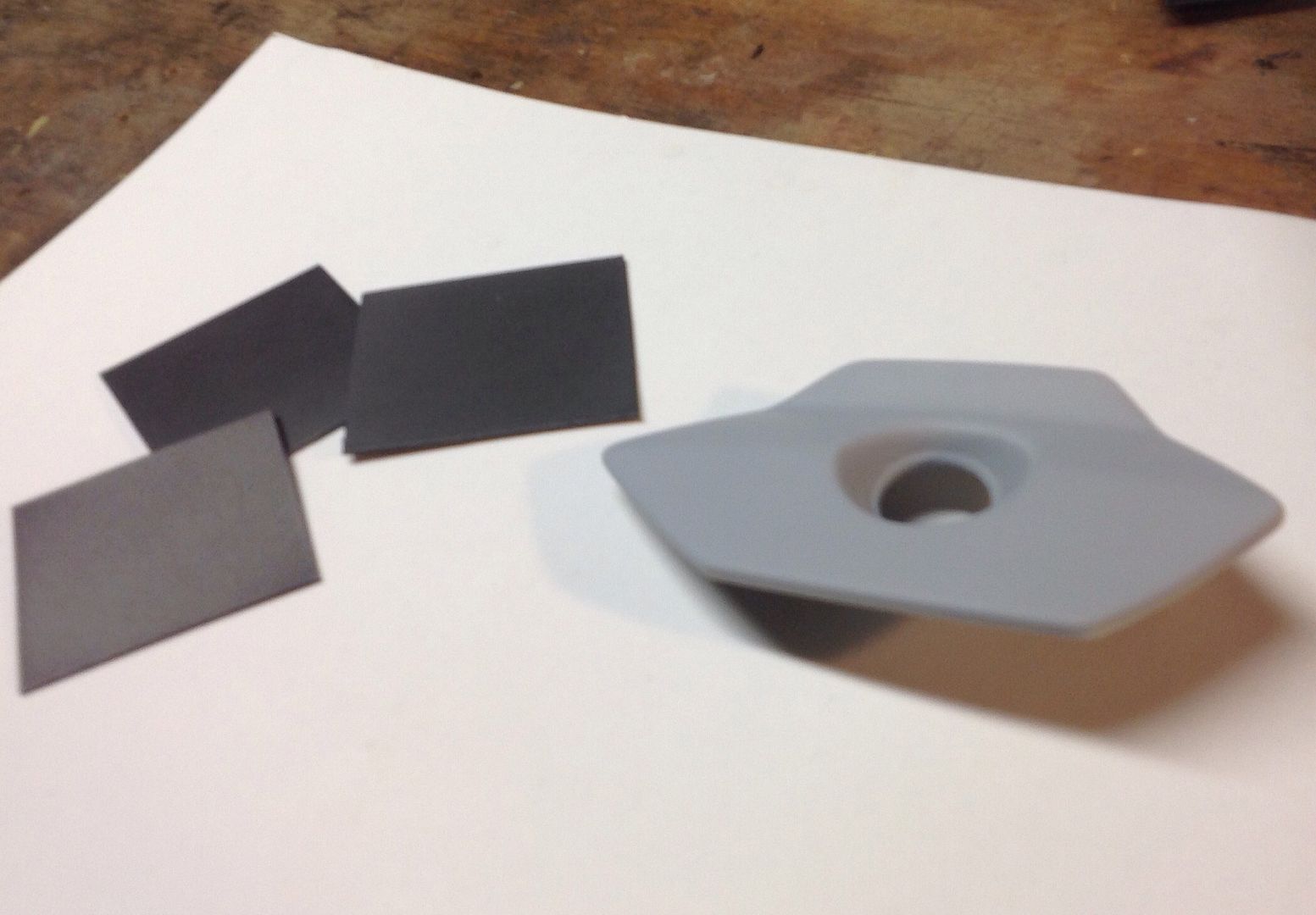 Lightly sand primer with 400 grit, clean with prep spray/compressed air, and spray another coat of primer. Repeat but with 600 grit. Repeat once more with 800 grit and no more primer.
Spray a couple coats of base. This is where the heat gun came into play. During this project ambient air was 58-62 degrees and 85-90% humidity with occasional light drizzle outside. The ground remained wet and I could sometimes see my breath when lighting conditions were right. I used the heat gun on low setting briefly after each base coat to prevent blushing as the lacquer solvent evaporated.
I used just under one and a half cans, and did final coat on all pieces with same can to ensure matching.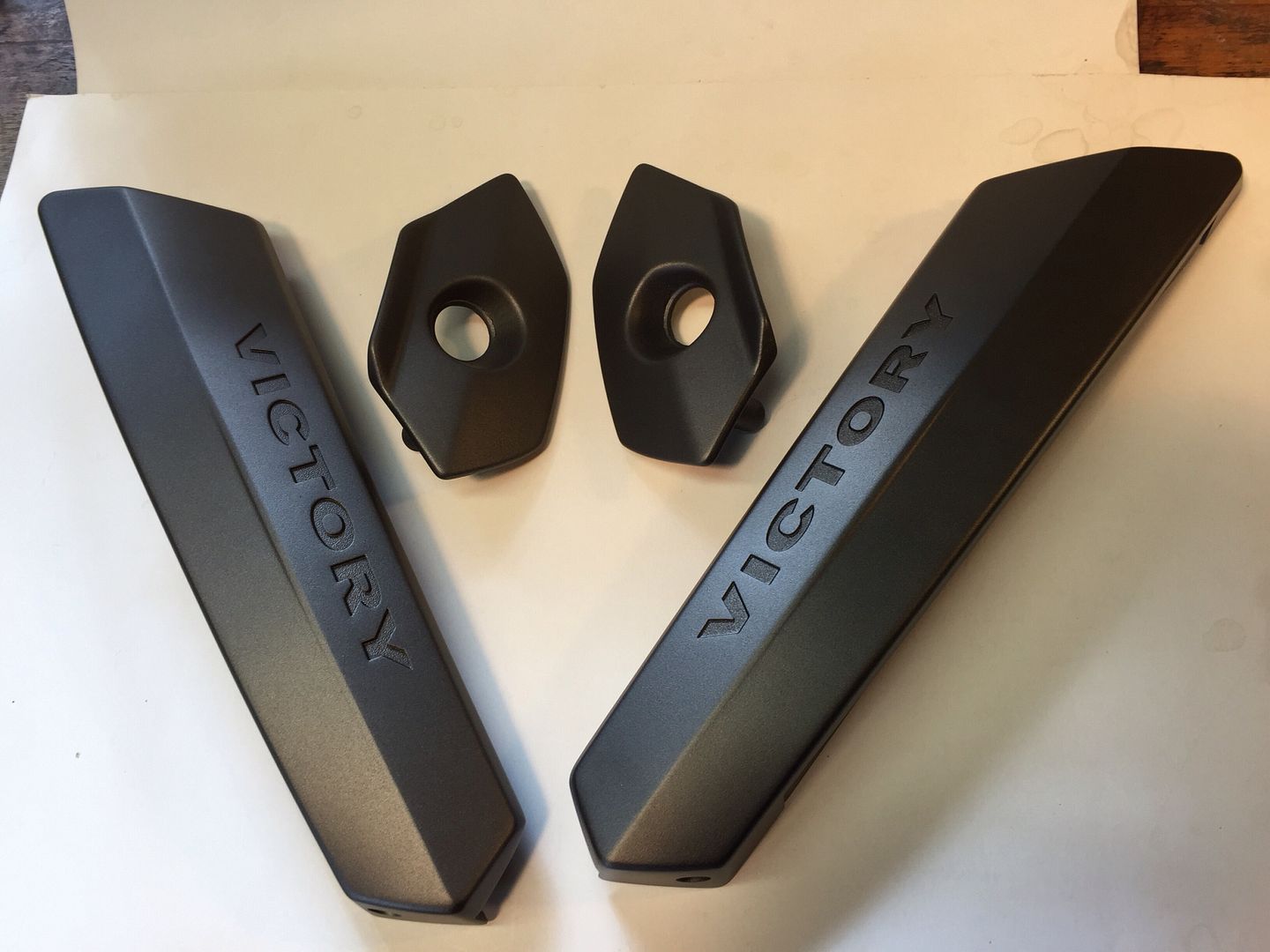 Allow the paint to fully cure before wet sanding and/or clear coating. I lightly wet sanded my paint with 800 grit before clearing. When all done, spray a couple of coats of matte clear, let cure and install.