What color do you see in this dress? I see blue and black.
What your brain really sees when it looks at 'the dress': A neuroscientist explains
By
James Rogers
Published February 27, 2015
FoxNews.com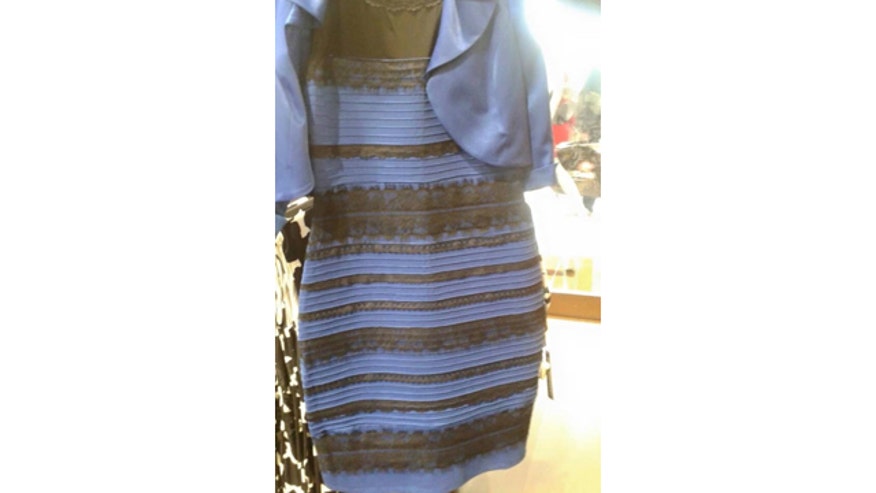 What colors do you see? (Tumblr/user swiked)
It's the question on everyone's lips – just what color
is
that dress? White and gold or blue and black? Well, we know what Kim Kardashian thinks. Now it's science's turn to enter the Internet battle raging over the actual color of a 21-year old Scottish woman's dress.
So, why do people see different colors in the dress?
Bevil Conway, associate professor of neuroscience at Wellesley College, told FoxNews.com that the dress plays on core aspects of brain science.
"This dress was very carefully crafted, either by accident or design, for a combination of colors that doesn't resolve unambiguously," he said.
Our brains and visual systems don't want to deal with ambiguity and uncertainty in what they are seeing, according to Conway, so our brains do backflips to "make it sensible."