Have you tried loosening the riser caps and rotating the bars up a few inches? Might be able to get the postion you want without having to buy anything.
If that doesn't work, most motorcycle handlebars are measured like the photo below (borrowed from Nash Motorcycle Company).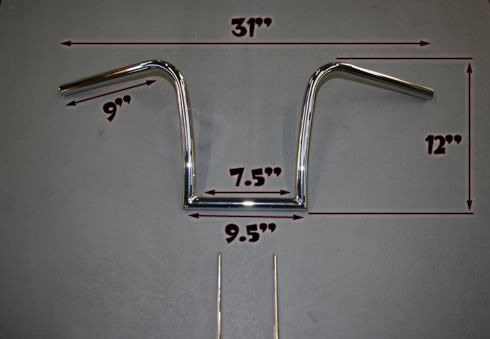 - The 7.5" and 9.5" dimensions are the inner and outer clamp area.
- The 12" measurement is the height.
- The 31" measurement is the overall width.
- The 9" measurement is the grip length.
The only other dimension that you'll need and the above photo doesn't show is the pullback. This photo shows how to measure that - the "p/b" dimension.
Hope this helps!