These bars were made with the Kewlmetal rake kit in mind. When I first put on the kit I had the Ness Fly bars and they came back WAY to far. These will also fit all Vegas framed bikes with stock trees. You do
NOT
have to have the rake kit for these to fit.
The specifics on the bars are as follows, 32 inches wide, 7 inch rise, 11 inch pull back Here is how to measure to see if the bars are right for you. Measure wear the bars mount straight up until your at 7 inches for the rise. For pullback measure from the mounting point straight back 11 inches. For the width just hold a tape 32 inches wide.
These will also come with the KevinX riser cups.
$100.00 plus S&H and Pay Pal fees.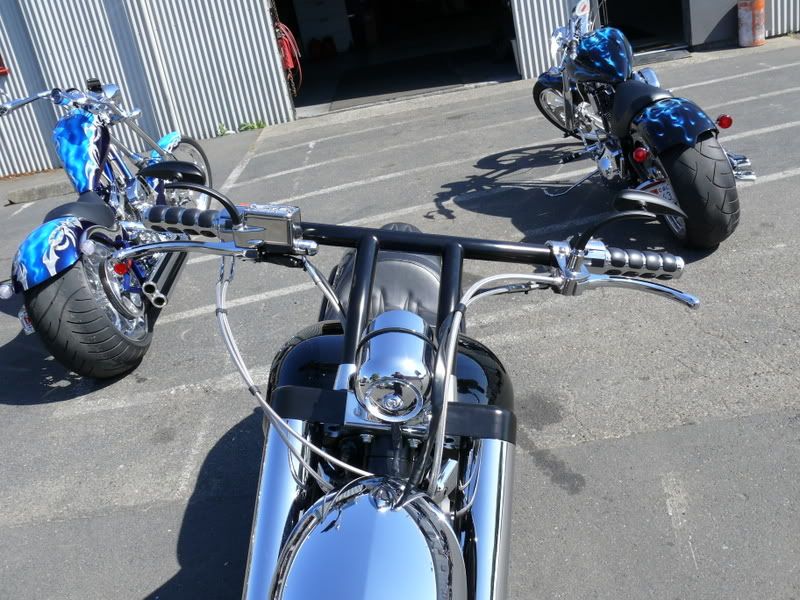 This pic is with the included riser cups. They do not add any rise to the bars.