99 V92TC is done...
Well last Saturday I started my conversion of my 99 V92C to a 99 V92TC. Went pretty well for the most par. Disassembled the bike welded a bolt onto the left side frame to support the exhaust bracket. Bolted all of the brackets on and battery box and such. Mounted the swing arm and ran into my first problem. I did not get a different shock, the one I have is way to short. Oh well one is on order now. Used it temporarily. Now started installing the exhaust, wow, how do you get the rear elbow to work with the rest of the head pipe? I was so tired I gave up. Installed the fender and mufflers and bags. Plan to finish it up this weekend. Below are some pics.
The begening.
Part of the way there.
All tore up
Getting there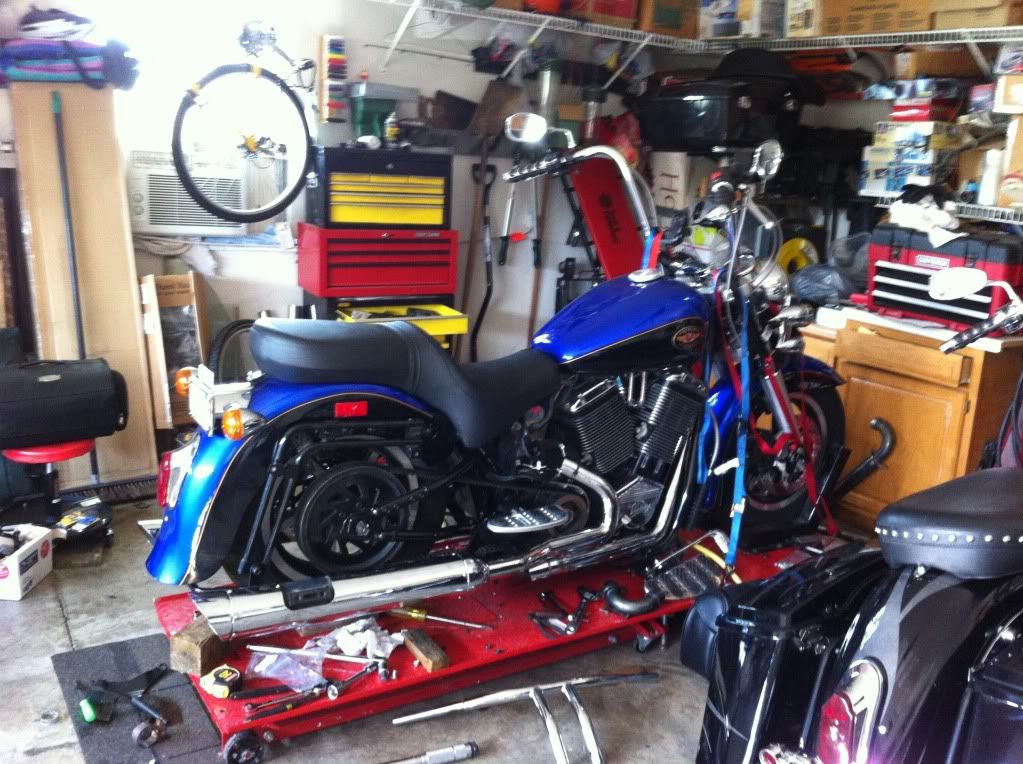 Low Rider. (need different shock)
Bags need some paint now.