I purchased a 2014 XC last year in August. So I was able to get a little more then a month riding before having to pack her up for the winter. I previously had a heavily upgraded 05 Yamaha V-star Silverado.
I want to start with a few cheaper mods that I can do early and get quick enjoyment out of. I am going to use this thread to post pictures of the upgrades and discuss them.
The audio upgrades that are on order now are the following:
Front fairing speakers: Hybrid Audio Imagine I61-2V2
Rear Trunk speakers: Hybrid Audio Imagine I51-2
Amplifier: Soundstream PN4.520D
Line Converter: PAC
Wiring: KnuKoncepts products
Performance Upgrades:
Victory Fuel Controller
LLoydz Timing Gear
LLoydz Air Filter
These performance upgrades seemed the easiest and quickest to do. I am also looking into the Freedom Performance 4" duals.
Finished the Speaker install. See below for pics of the bike and install process.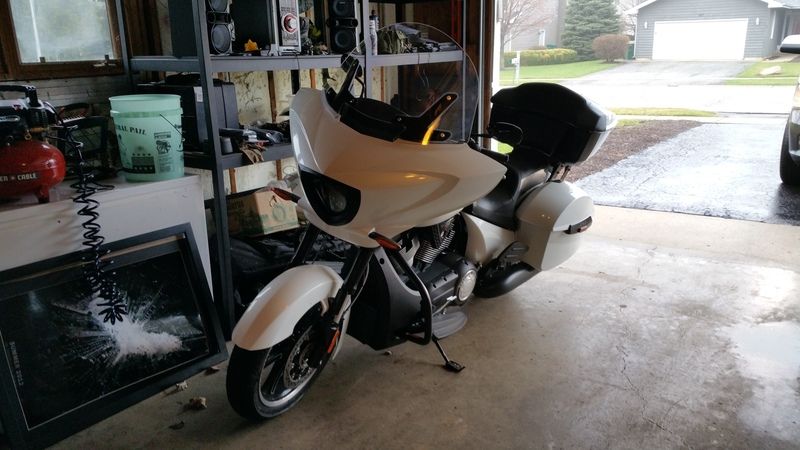 Breaking down the bike. Removed the Fairing.
Installed the Amp and the PAC line converter.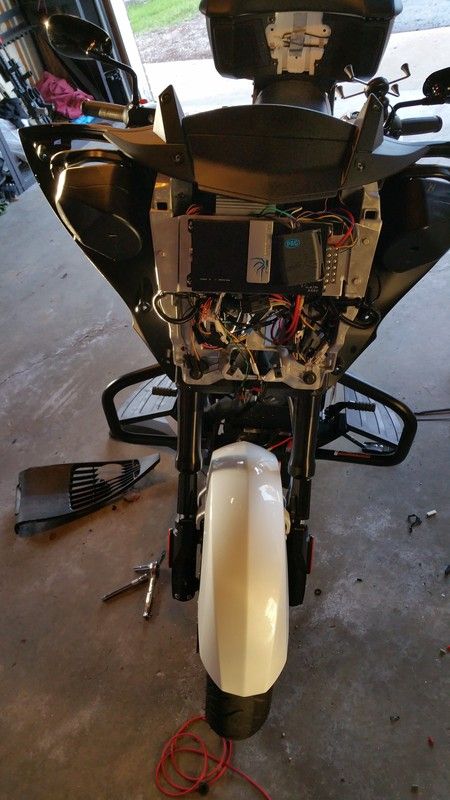 The new Hybrid Audio 6.5's in the front.
The 5.25's in the rear. I wired them into their stock wiring. So when I remove the rear trunk it disconnects the rear speakers still.
Front side again.