I'd like to add some type of storage accessible while sitting on the bike. On my VTX I have a nice Willy & Max bag mounted on the handlebars. I haven't found many similar options for the Cross Country though. Any ideas?
I did see several people use a Kury bag (4178) made for HD but that appears to only work if you have the CC with short windshield. I have the taller CCT windshield. Apparently the mounting brackets make the Kury bag not work well, plus you can see all the bag's back-side ugliness through the clear shield.
It doesn't have to be a windshield bag. Anything up front that I can get to easily would be fine. Just want to store sunglasses, maps, kickstand pad, etc. easily without having to hop off and access a saddlebag.
Here's what I have on my VTX: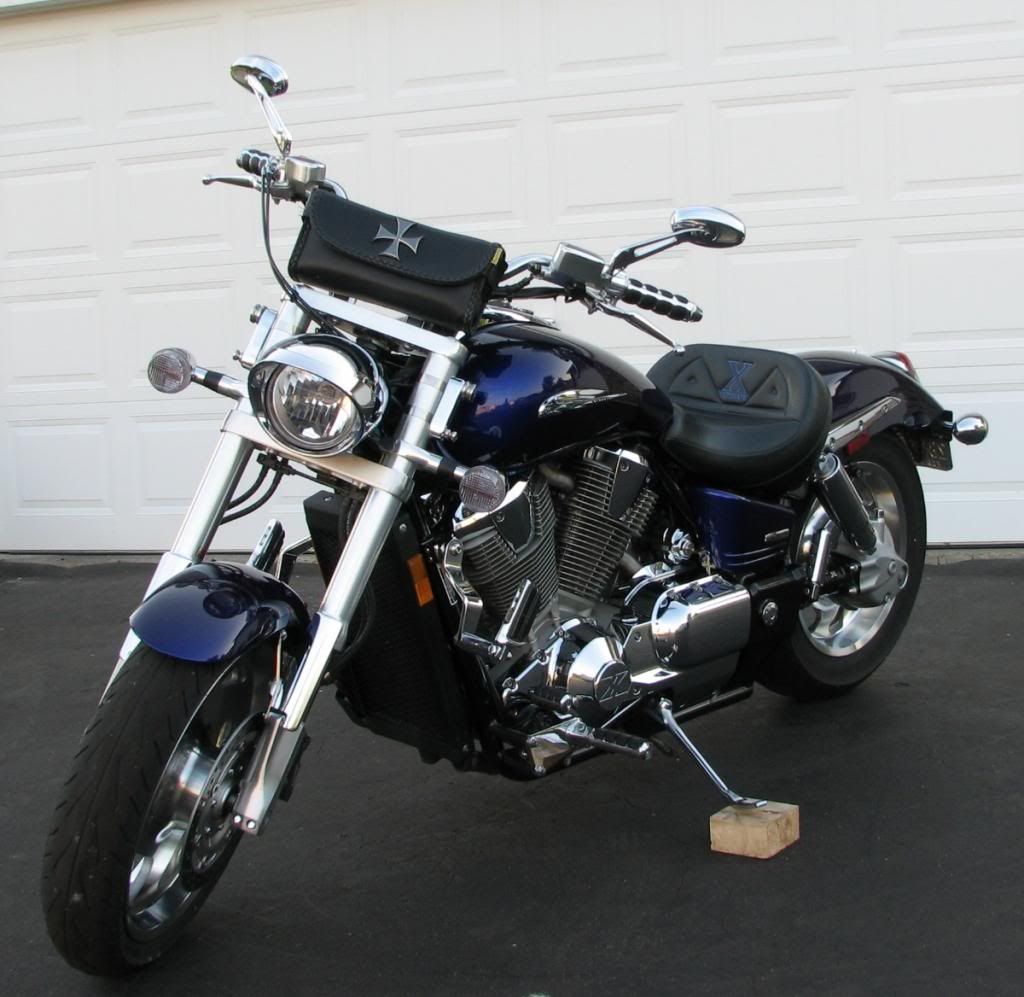 Thanks,
Rob