I've got a little workshop on my land. It's a stand alone 24'x24' cinder block building with a shingled roof that matches the house that sits 50 yards away. It has been a saving grace in that it gives me a place to stay busy. I'd go nuts without it. Sometimes the goats get into stuff or the dogs drag stuff out to play with. I seem to always be missing a glove. Deer sometimes visit. Largemouths in the nearby pond splash while the hawks patrol for snakes. Late nights often include being serenaded by nearby coyotes. The daytime tranquility sometimes surrenders to the son's activities, typically by the engines of their four wheelers or the sound of gunfire as they exercise their 2nd amendment rights upon the dozen steel plates hanging along the tree line.
Over the past decade I've made well over a hundred parts for my bikes and have done countless mods in this workshop. A motorcycle and a workshop go hand in hand. I couldn't imagine a shop without a motorcycle, and a motorcycle without a workshop would drive me crazy. This past year I've especially enjoyed working with my XC. I've had more enjoyment from it than any previous bike I've owned. My buddy Paul owns a machine shop that's a mere Par 4 from my back porch. He has been the coolest friend and I truly enjoy collaborating on custom parts projects with him.
With Thanksgiving approaching, I realize how thankful I am to have a little workshop and an amazing buddy. Anyhow, here's some of the mods I've done and some of the parts that were born in my little workshop since last Thanksgiving. Many were conceived in the accompaniment of coyotes conversing with the moon.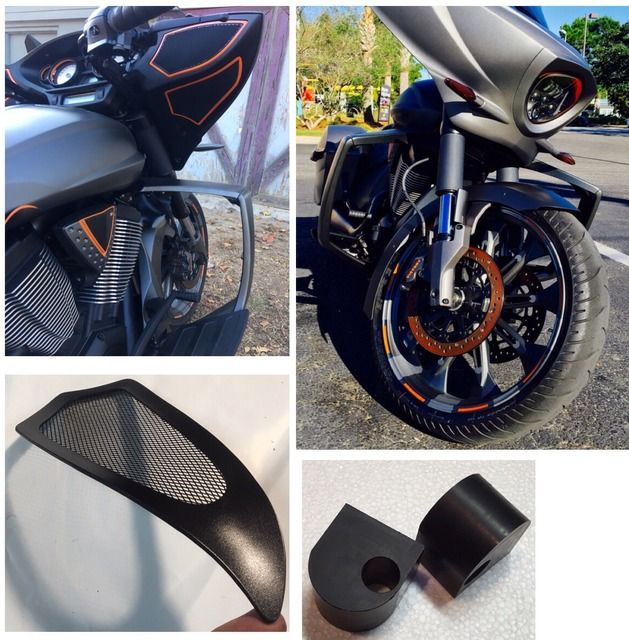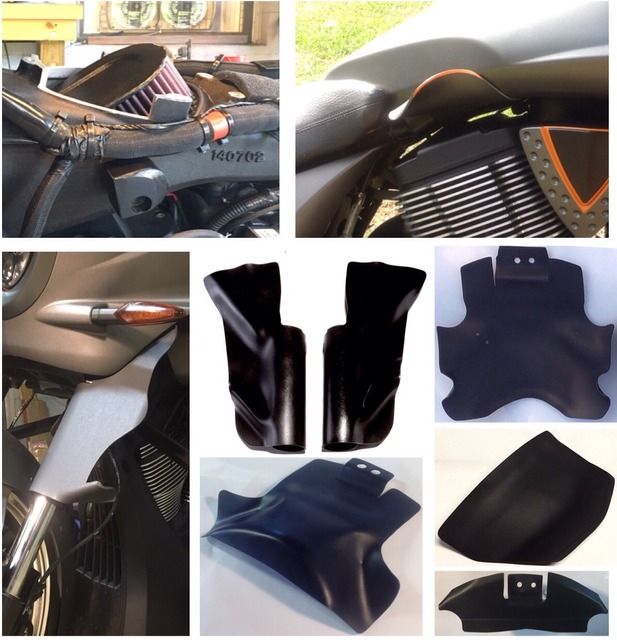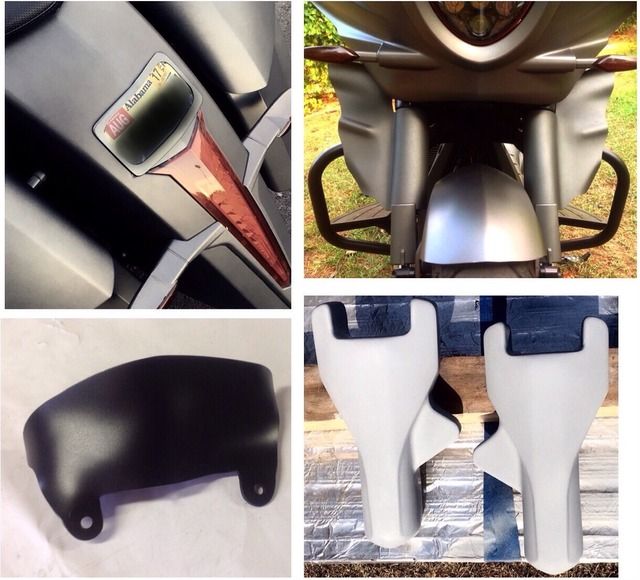 The primered fork ends are actually fiberglass replicas I made. With them I can soon fab the custom covers I've been wanting for a while.