Discussion Starter
•
#1
•
When life gives you lemons make lemonade....
So I lowered my bike 1.25 inches using the Witch Doctor brand lowering links and moved all of the wiring to the right side of fender. However, despite relocating the wiring I bottomed out on a bump in the road tearing out the wires from my tail light.
Having already installed the LED turnsignal bar and not wanting to cough up the $250 for a replacement tail light (none on ebay) I decided to open up the tail light, leave it clear, add red LEDs and have it function as my running light. I then added some relays and converted the turn signal bar into an integrated turn signal and brake light. Over the winter I intend to fab up a cover for it, perhaps a "V" that glows or some other design.
Anyway I think it looks pretty good for now and just wanted to share.
Tail Light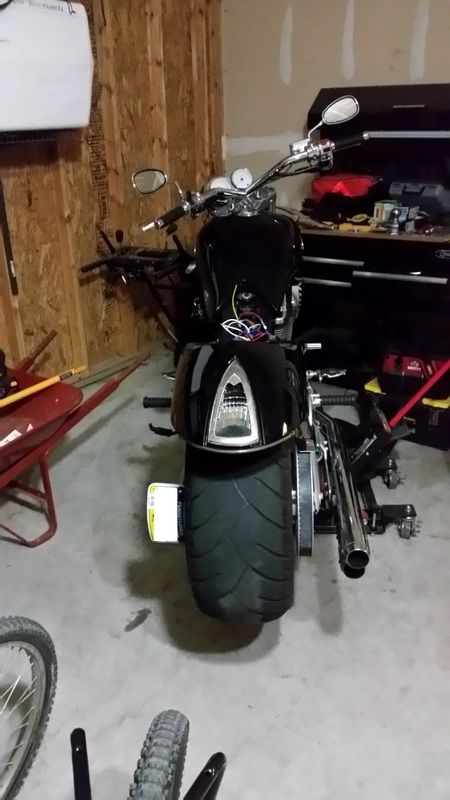 Tail Light with LEDs on
Tail Light and Brake Light On
Right Turn Signal
Left Turn Signal