You get to see it here. I just got the tire mounted last night. I put about 10 miles on it then decided I need to video this thing.
GoPro Hero3 with the waterproof housing. I stuck a mount to the underside of the rear of the bike and used extensions to get it down to a good position. Ah hell, here's a picture: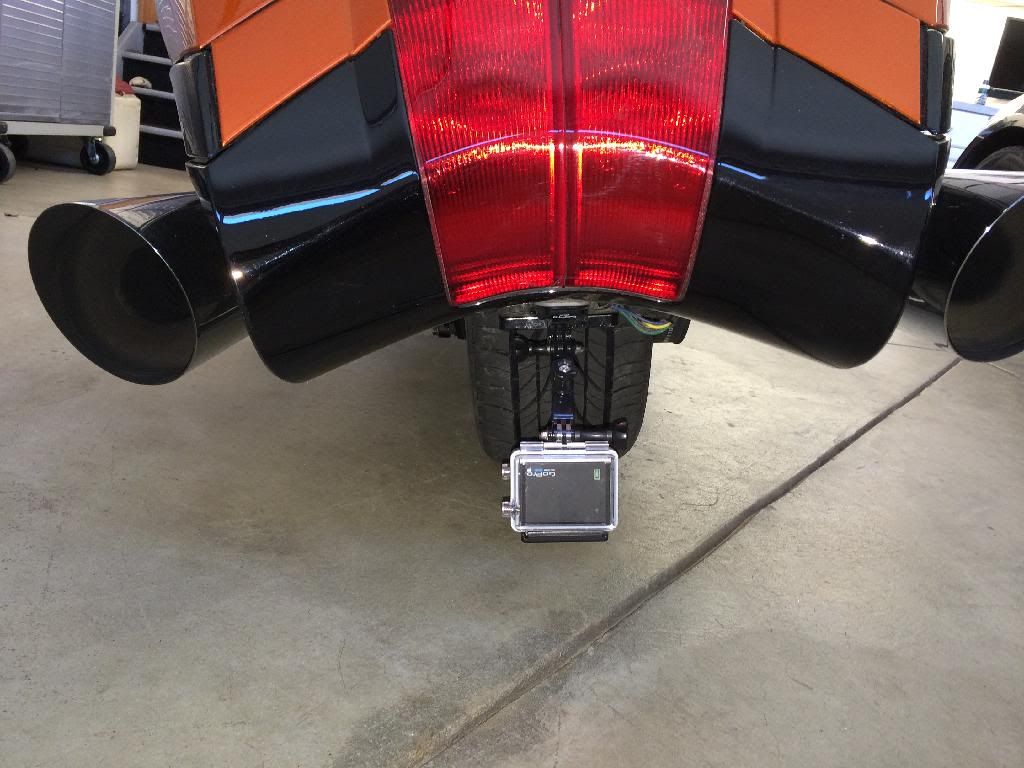 The mounts and extensions aren't very rigid hanging there but it got the job done.
The video was taken near my home. I took a round-a-bout twice, got up to 90, made a u-turn in the road, and did S Turns toward the end. The S-Turns were so aggressive you should be able to hear me scrape on both directions.
Hope you enjoy.
Oh, I pretty much ruined the case and lens cover. The rocks that tire threw up at it did it's worse. Oh well. Anything for you guys.
The HD Version