Vision Rear Mudflap Completed
This is what I did for a mudflap. This setup is for the Vision with a Bushtec hitch only. I have enough materials left I can make a few more if anyone wants one. I didn't paint mine up and I wanted to tack weld the bolts to the back of the bracket to allow easy/quick removal. I may later.
The flap will bolt up to the existing hitch in the middle: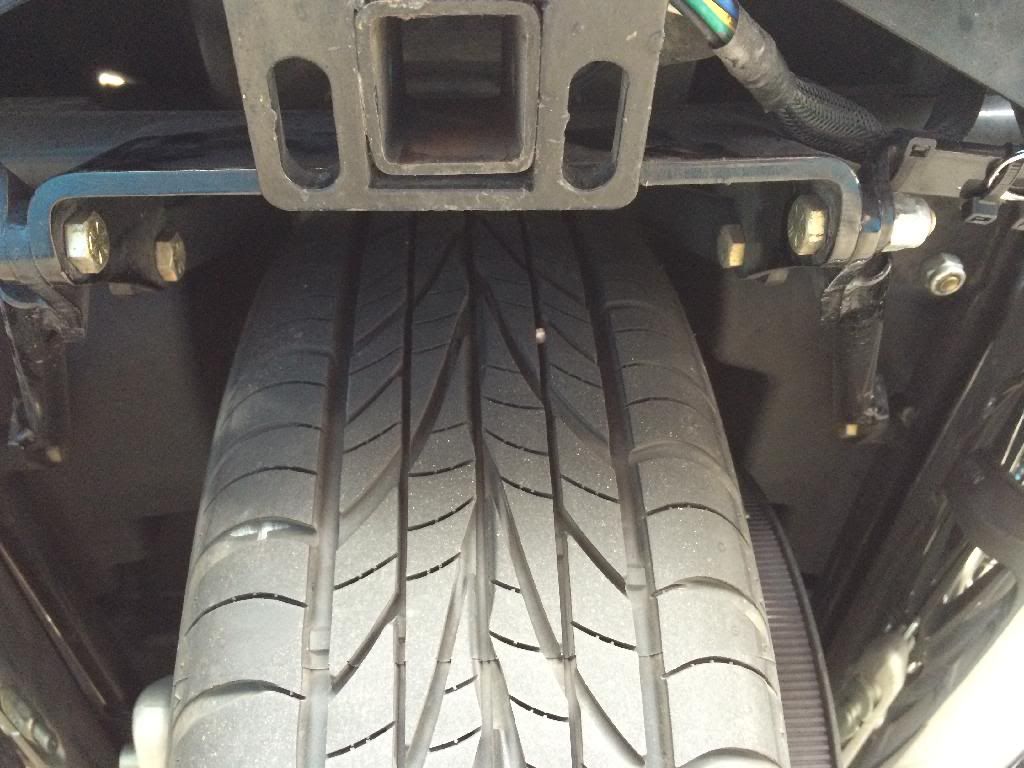 Some truck mudflap and some flat steel should do the trick.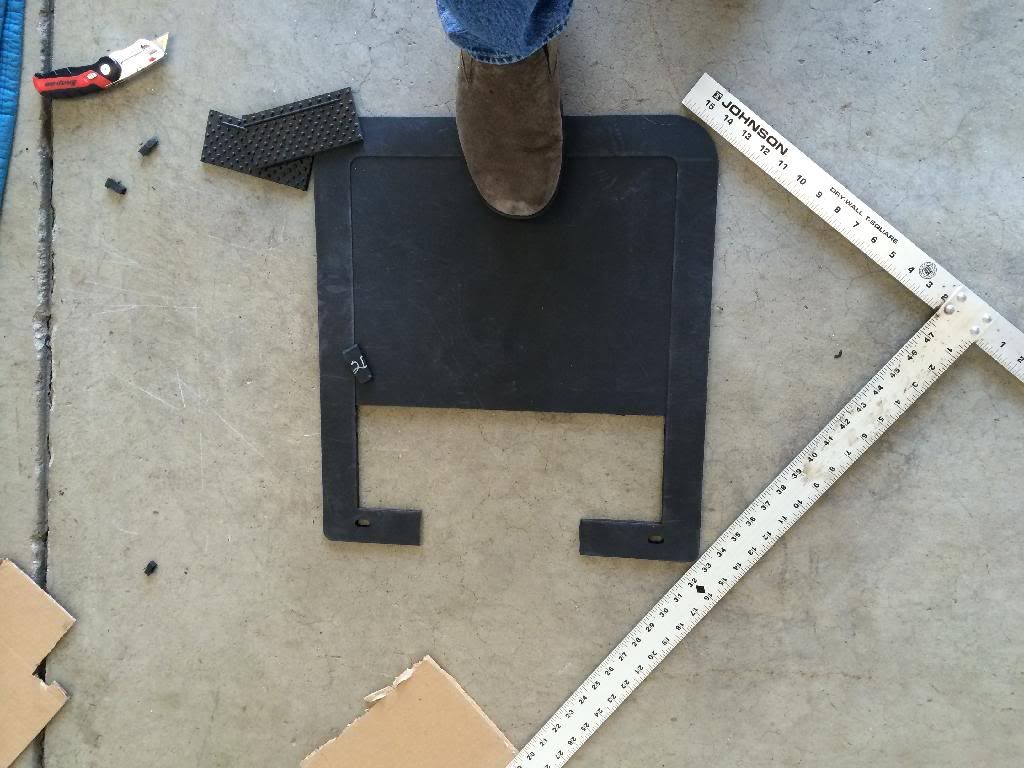 Bend the steel to go between the side of the hitch, using the existing bolts and use additional flat steel to sandwich the mudflap material.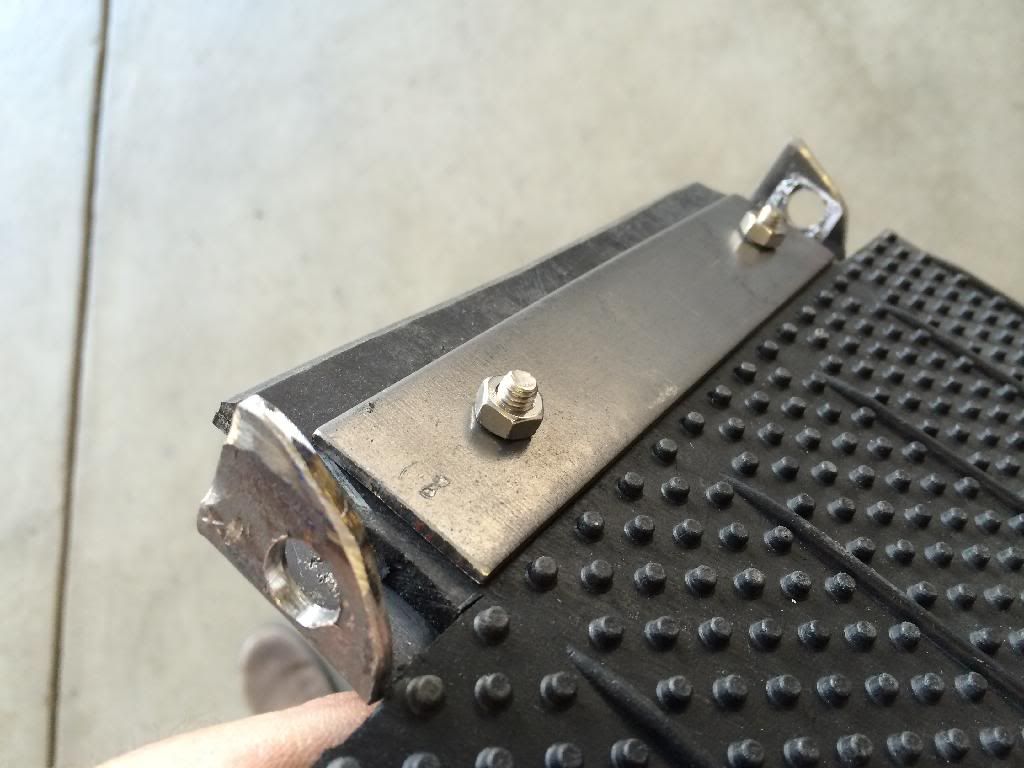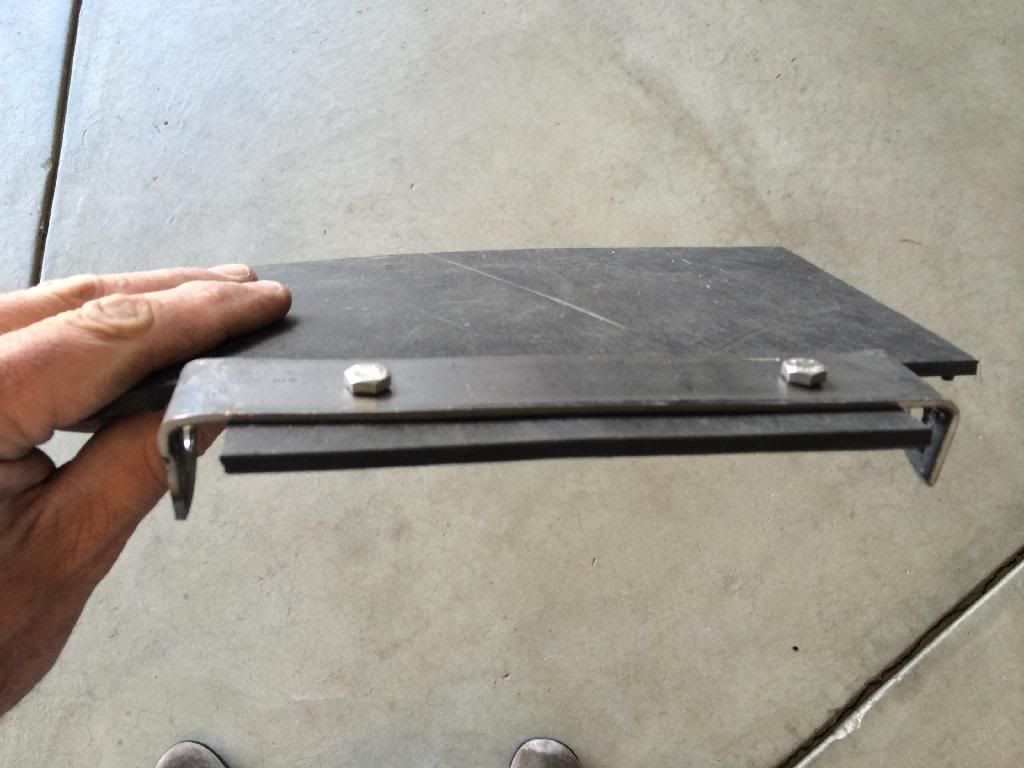 Get her in place....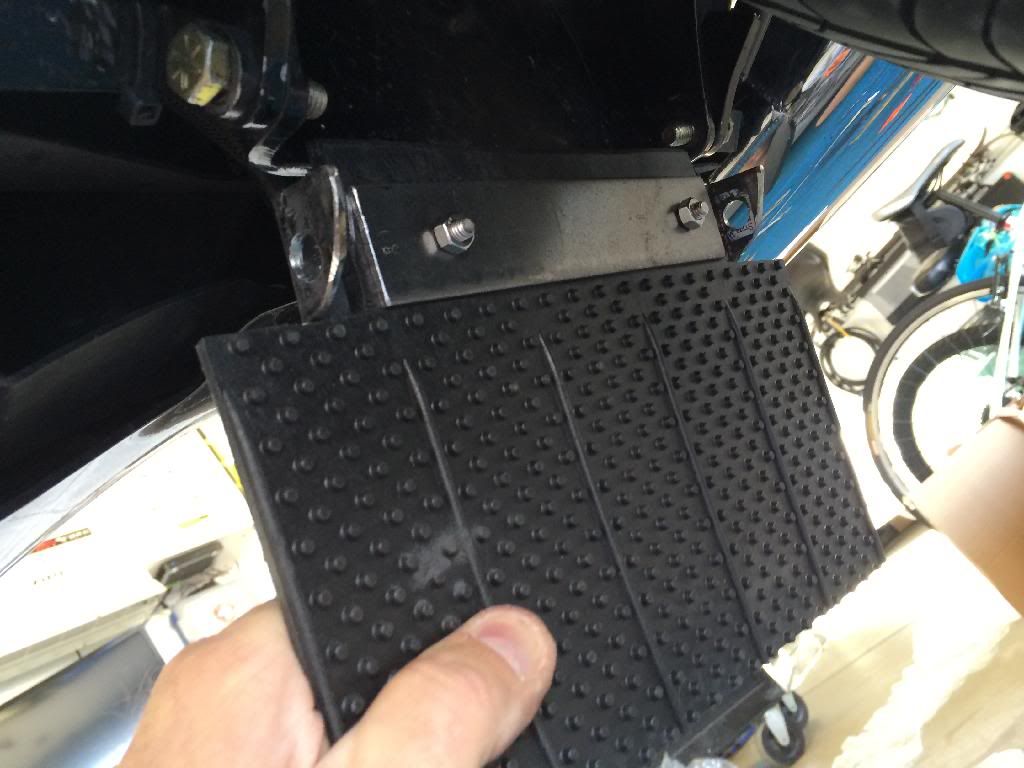 And bolt her down.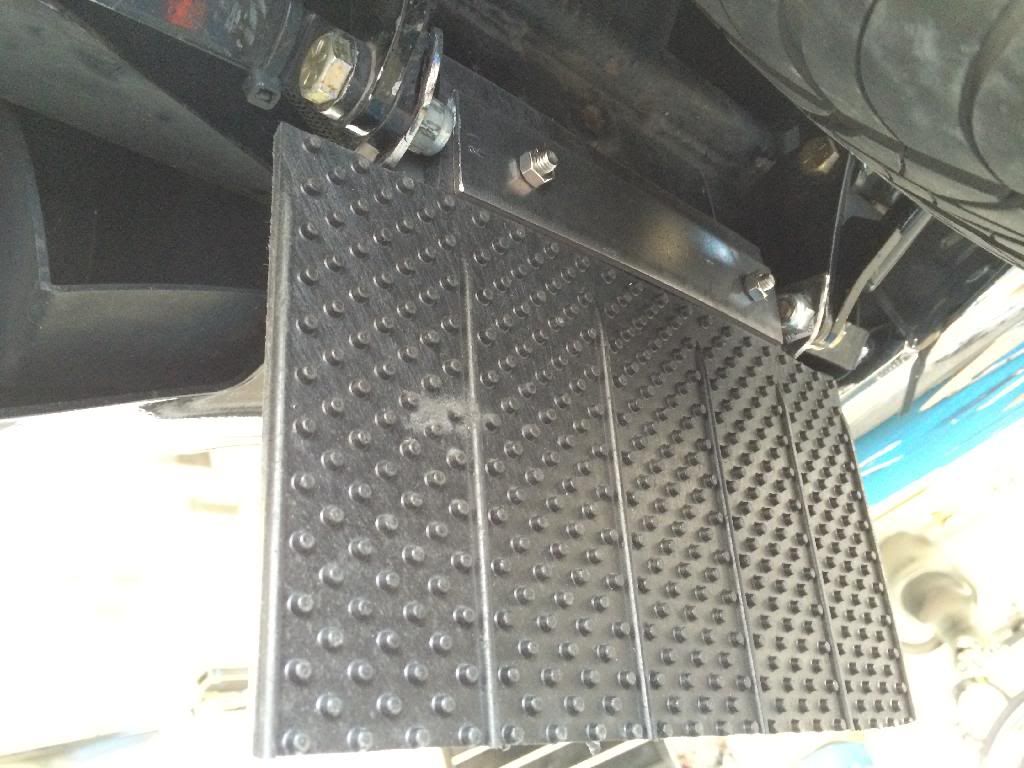 Should protect my trailer and it's expensive paint well enough...I hope.