I am in the process of looking for Highway Pegs or mini floorboards for two different spots. Actually 3 with the passenger floorboards still undecided.
I have kewlmetal floorboards, that have a mount that I bought to add additional highway pegs off to the side of the floorboards. I also bought the kewlmetal mounts for the highway bars and pegs can be mounted on those as well. I figured I would have plenty of places to place my feet when on longer trips.
There are so many pegs and mini floorboards out there. I just had to ask what everyone else is using.
I am leaning towards two different sets.
First I wanted to try the Kuryakyn 4450 iso wings:

http://www.ebay.com/itm/Kuryakyn-4450-Iso-Wing-/280763767996?pt=Motorcycles_Parts_Accessories&hash=item415ed31cbc&vxp=mtr
And then maybe the kuryakyn pegs for the other spot: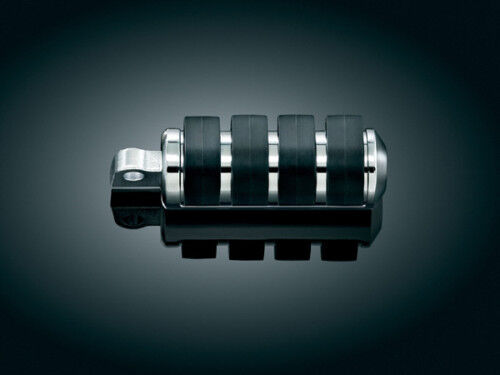 http://www.ebay.com/itm/KURYAKYN-ISO-PEGS-LARGE-FOR-HARLEY-MALE-MOUNT-PAIR-8002-/320987351573?pt=Motorcycles_Parts_Accessories&hash=item4abc564a15&vxp=mtr
I also found kuryakyn passenger floorboards with mounts for the passenger. I was wondering if anyone has these installed on their cross country? And if you do please show some pictures.
199.00 with mounts

http://www.ebay.com/itm/VICTORY-CROSS-ROADS-FITS-ALL-YRS-KURYAKYN-ISO-PASSENGER-FLOOR-BOARDS-W-MOUNTS-/171049415257?pt=Motorcycles_Parts_Accessories&hash=item27d356f259&vxp=mtr